Best Flooring Companies near Edmonton, AB

Edmonton flooring companies can offer a wide range of quality flooring options for your new home's construction or home renovation. Whether you are looking for hardwood flooring, tile flooring, carpet, laminate, linoleum or vinyl flooring, you will find plenty of options when shopping for flooring in Edmonton. Need some inspiration? The Edmonton flooring stores listed below can offer a variety of samples, design tips and expert advice on choosing the right floors for your space and lifestyle.


Quality Red Tag Floors specializes in supplying affordably priced high quality flooring which is suitable for the harsh climate changes in Western Canada. We specialize in a wide range of Hardwood Flooring, Engineered Hardwood Flooring and Laminate products that are available in a variety of sizes, finishes, and colors to satisfy all your job specifications and custom needs.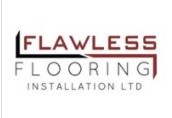 Edmonton's tile, hardwood, laminate, carpet and vinyl experts! Call or message us today, and discover how we can make your next renovation a Flawless one.

Floors2You has been specializing in successful residential, restoration and commercial projects for well over a decade. With 30+ years of combined experience between owners, sales staff and installers, our "Commitment to Excellence" provides for both very satisfied customers and their referrals. Our showroom located on 10607-172St., Edmonton and our mobile showroom provide our customers the ability to see a wide range of Quality, Functional & Fashionable products.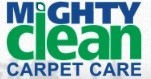 Our working philosophy is very clear to eliminate surprises and misunderstandings from our services. We control each and every aspect of our cleaning projects, guaranteeing the best possible results.

Rubber paving gets rid of all your old unsightly cracks and concrete erosion caused by years of salt. Rubber paving resurfaces old concrete, gravel, wood and asphalt surfaces, meaning there is no removal fee when considering this paving alternative. Our standard rubber paving material is made from recycled rubber tires. With our product we help to solve two problems at once, we recycle a material that would otherwise just be discarded and we help to give old surfaces new life with a long lasting, durable and safer surface. Our rubber is manufactured to the highest standard and once cured is inert and does not leach toxins. The recycling process removes all the steel and other fibrous material from the waste tire so that just rubber remains. Should it be required we can also pave with pre-manufactured rubber such as TPV.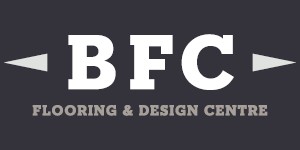 For over 38 years BFC Flooring Design Centre a family owned and operated business has endeavoured to uphold the commitment of providing the Edmonton area with knowledgeable sales consultants, large product selection, and top-quality installations. We look forward to the opportunity to serve you and contribute towards transforming your home into the place you want it to be.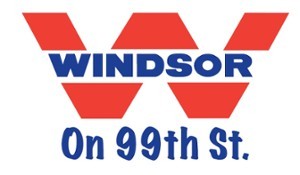 We carry a large assortment of domestic and exotic woods for every type of project... we have it all!

Zone Garage is the exclusive manufacturer and installer of Granite Shield® products for garage and concrete floors using POLYUREA ZG-SHIELD®. Our intensive efforts in research and development have allowed us to revolutionize and dominate the market for garage floors and concrete coatings.

We offer POLYUREA PATENTED flooring products to market with nothing that compares to its strength and durability. Once dry, the coating creates a seamless membrane that is easy to maintain, slip resistant and extremely resistant to abrasion and impact. We use high quality ZGSHIELD®.

We also offer Garage Packages complete with a number of different garage storage options. Garage floor coating and garage cabinets – Zone Garage has a solution for you for all your garage makeover needs.

Shamrock was established to fulfill the accessory needs of the flooring industry in a professional, courteous and timely manner.

We are proud to say that we use carpet cleaning solutions that are all-natural, contain no soaps or oils, and are odour-free, non-toxic, and hypo-allergenic.
Whether your existing hardwood floors need refinishing or you and your family have decided to bring the beauty and convenience of hardwood floors into your home, we can accommodate your choice.
Know Your Tile.

At Tile and Stone Source, we are committed to helping our customers make the most informed decisions on their tile, stone, mosaic and ledgestone selections. Often, shopping for tile can be a confusing, complicated, and frustrating experience. We understand that each client has a unique set of needs, and our goal is to create an unrivalled tile shopping experience. We want our clients to both be at ease while shopping, and be confident in their choice of tile.

For us, "Know Your Tile" means creating an enjoyable atmosphere for our clients. Everything from our procurement of product, to showroom design, to staff training, to client feedback creates the Tile and Stone Source experience.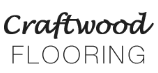 To stay at the top of Edmonton's fast-moving flooring industry, Craftwood Flooring Company inc is an agile business that embraces both classic and exotic hardwood, while also keeping up with new emerging trends to provide a full-featured hardwood flooring solution for our local customers.
Edmonton Flooring Companies