Best Bathroom Renovation Contractors near Edmonton

Bathroom renovations can improve the appearance and functionality of your bathroom and can increase your home's resale value. Edmonton Bathroom renovation companies can do a complete bathroom remodel including installing a new tub and/or shower, tile, flooring, countertops and other features. Give your bathroom a much needed renovation with one of the bathroom renovation contractors in Edmonton listed below.

Residential Renovations

Complete interior and exterior renovations, including additions. From concept to design to reality

Providing top quality renovations to our customers since 2006. We believe that every job is a self-portrait of the person who did it and that our work is not good enough for our customers until we are proud enough to put our name on it.

All workmanship guaranteed for a full 5 years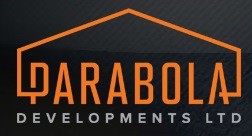 Parabola Developments is looking to develop your basement or build you a new, modern, infill, home.
Basement development is what we do best. It will give you a whole new area of living space that you never had before, and we do it within 6 weeks of commencing. We have got the system down to an art, where you will always know what is coming next and who will be entering your house to get the job finished.
If is a home builder you are looking for, then you also have come to the right place. you may go to www.parabolahomes.ca to check out if you would like to see what we do there.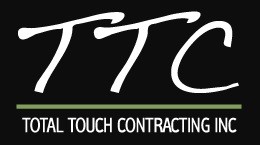 Offering complete landscaping services, including walkways and driveways, tree and shrub installation, rough and final grading, there is nothing we can't handle for our residential and commercial clients. We also provide beautiful interior design and bathroom renovations, kitchen renovations, and basement renovations for homeowners in the Greater Edmonton area.


Providing Edmonton's highest quality interior home renovations, exterior home renovations, decks, fences, roofs, general contracting and custom built homes.

Edmonton Water Works Bathroom Renovations offers a complete "one-stop-shop" from planning your bathroom renovation to helping you select your bathroom fixtures, vanities & tiles.

We are also a retailer of the following products: WEDI, Walk-in Showers, Steam Showers, Plumbing Fixtures, Free Standing Tubs, Soaker Tubs, Dual Flush Toilets, Lavatory Faucets Sinks, Vessel Sinks, Bathroom Furniture and Bathroom Accessories.

Please call us to schedule a free in home consultation and estimate.
At Edmonton Bath Products we manufacture cultured marble, cultured granite, crystalline and our exiting new product Tyvarian. Everything from custom vanity tops, bathtubs, custom and standard shower base and shower walls that are all locally manufactured to fit your bathroom. Allowing us to coordinate your complete bathroom renovation.
In 2013 we created a new division called BathPro Edmonton we specialize in standard bathtub replacement and bathtub to shower conversion. We do not cover up your problems with acrylic wall and tub liners we completely strip your bathtub area to the studs, check for water damage and mold. Creating clean and safe bathing envioment for years to come. If accessibility is a problem we can provide you shower bases with integral wheelchair ramps a variety benches or fold down seats with grab bars placed in suitable locations to suit your own special needs.


We offer 20% discount on Riobel faucets and Caroma toilets with any bathroom renovation to Renovation Find members.

With over 25 years' experience in the construction industry, D-Trac Construction Inc. is a full-service general contracting firm that specializes in both residential and commercial renovations. Our services include but are not limited to interior design, engineering, bathroom renovations, kitchen renovations, basement development/renovations, decks/fences, exterior packages, commercial office renovations and improvements.

D-Trac Construction Inc. is a RenovationFind Approved contractor, Baeumler Approved contractor, Alberta licensed prepaid contractor, accredited with the Better Business Bureau, bonded, insured and holds current WCB coverage.

BPI Inc. specializes in renovations of ALL types - commercial and residential. Want to change the interior of your business, WE CAN HELP, renovate your basement, develop a man cave or just want your kitchen or bathroom updated - WE CAN HELP with professional trades, drawings and an estimate to get things moving.
Now, we are excited to add another division:
BPI Inc has launched a new division! We are excited about our NEW Tenant Improvement/Maintenance division. Our team of contractors are dedicated and professional and our work is alway quality and guaranteed!! We can provide insight and direction for all Tenant Improvements needs. Looking to change your office space or have a new space that needs a complete makeover. Trust BPI Inc for
- Design - Demolition - Rebuild -
from millwork to flooring and painting and everything in between. A General Contractor with the experience and knowledge to get your project done - On TIME and ON BUDGET!

BPI Inc.
Call us for a free estimate
780-995-9051!!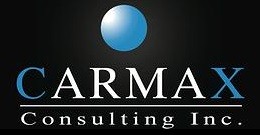 CARMAX Consulting is an Edmonton Renovation and construction firm focused entirely on the requirements and goals of our clients. We specialize in both Residential and Commercial renovations and improvements.

Carmax Consulting Inc. has been recently awarded a 2016 Consumer Choice Award for Construction Consulting in Northern Alberta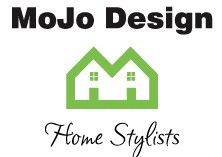 MoJo Design Inc. is a boutique design centre servicing clients and projects in the Greater Edmonton area. We specialize in residential and commercial design, renovations, project management and staging services.

Each client has different needs for their specific job no matter the size. Some designs require hours of planning, drawing, sourcing and changes while others are simply choosing the right colour. This is why MoJo Design Inc. offers per job services as well as hourly design consulting services. No job is too big or too small for MoJo's design advice. Have you had your home MoJo'd yet?