Flooring Removal & Prep Specialist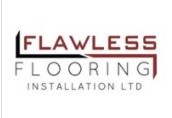 Edmonton's tile, hardwood, laminate, carpet and vinyl experts! Call or message us today, and discover how we can make your next renovation a Flawless one.

As a premium provider of Tile and Stone installation, we take pride in offering high end results with premium products for an affordable price yielding an increase with your property value.
What we do:
-Subfloor installation
-Drywall, mud and tape.
-Provide safe effective demolition of old product and removal.
-Waterproofing showers prior to install
-Tile and stone supply and install (indoor or outdoor)
-Warrantee all our work and can make outdoor tile and stone last in this cold climate.
-Supply commercial logo mats to protect your floors
-Rubber flooring Supply and install rubber sport flooring for home or commercial gym applications.
*We installed and supplied Crossfit Movement Lab's gym
-Install luxury vinyl and engineered Harwood, hardwood, as well as laminates.
-Waterjet cnc machine any inlay you want in any flooring application. (Ex: stainless image flush inlayed into porcelain or stone.)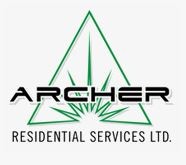 Archer Residential Services Ltd. is a residential services company offering years of experience for all your eavestrough cleaning and other residential cleaning needs. Our customers appreciate us for our experience and honesty.