Best Carpet stores near Edmonton, AB

Edmonton carpet retailers can help you find the best carpet options for your home renovation or new home build. There are many advantages to installing carpet in your home. It is attractive, warm, soft to walk on and prevents slips and falls. Carpet also provides extra insulation between floors, helps with noise reduction and is easy to clean and maintain. Visit one of the carpet shops in Edmonton listed below and find the perfect type and style of carpet for your lifestyle and personal design taste.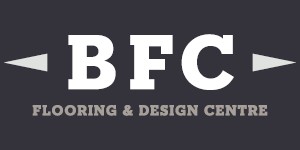 For over 40 years BFC Flooring Design & Centre a family owned and operated business has endeavored to uphold the commitment of providing the Edmonton area with knowledgeable sales consultants, large product selection, and top-quality installations. We look forward to the opportunity to serve you and contribute towards transforming your home into the place you want it to be.

Quality Red Tag Floors specializes in supplying affordably priced high quality flooring which is suitable for the harsh climate changes in Western Canada. We specialize in a wide range of Hardwood Flooring, Engineered Hardwood Flooring and Laminate products that are available in a variety of sizes, finishes, and colors to satisfy all your job specifications and custom needs.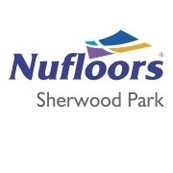 Premier full service flooring dealer offering supply and installation of an impressive range of the top brands in luxury vinyl plank and tile, Porcelain tile, carpet, laminates, hardwoods, corks, sheet vinyls, at the most competitive pricing that comes with being a member of one of Western Canada's largest flooring groups.
Categories:
Carpet & Rug Dealers
,
Carpet & Rugs
,
Cork Flooring
,
Cork Flooring Installer
,
Flooring
,
Hardwood Floor Installer
,
Hardwood Floor Retailer
,
Laminate Flooring
,
Laminate Flooring Installer
,
Leather Flooring
,
Linoleum Flooring
,
Rubber Flooring
,
Tile Floor Installer
,
Tile Flooring
,
Vinyl Tile & Luxury Vinyl Plank
,
Vinyl Tile & Luxury Vinyl Plank Installer
Building Relationships Through Quality Service and Workmanship.

Bakir Contracting Corp has been in operation in the Edmonton Area since 2014, specializing in residential and commercial painting service. Previously under operation as a franchise of College Pro Painters we have the backing of just under 50 years of experience, training, and support networks. Tariq Bakir, owner, was in the top 10% of the company for revenue and quality consistently throughout his run and is excited to bring his skills and care for his projects into his own fully independent venture.

Since branching out into an independant company we have expanded our services to include: drywall, finishing carpentry, flooring, and general contracting services such as full basement renovations. Our vision is to provide professional contracting services with an emphasis on customer care and building meaningful relationships both within the business and with our clients. We strive to create a simple, hassle free process for our customers so they can focus on their areas of expertise while we focus on ours.

Each staff member and contractor member is well connected and cared for like family, and we aim to extend this level of care and communication to all members of our projects. We are grateful for any opportunity, and excited to collaborate with your project.
Categories:
Bamboo Flooring
,
Carpet & Rug Dealers
,
Carpet & Rugs
,
Cork Flooring
,
Cork Flooring Installer
,
Drywall
,
Drywall Contractors
,
Flooring
,
Hardwood Floor Installer
,
Hardwood Floor Retailer
,
Hardwood Flooring
,
Laminate Flooring
,
Laminate Flooring Installer
,
Leather Flooring
,
Linoleum Flooring
,
Painters
,
Painting
,
Rubber Flooring
,
Tile Floor Installer
,
Tile Flooring
,
Vinyl Tile & Luxury Vinyl Plank
,
Vinyl Tile & Luxury Vinyl Plank Installer