Best Stair Builders near Edmonton, AB

Edmonton stair builders can help you create a beautiful staircase and railing system that will turn a functional staircase into a piece of artistic design. Not only will custom stairs in Edmonton enhance your own personal enjoyment of your living space, it will increase property and resale value. Whether you need a staircase that will fit into a unique space or want to create a dramatic focal point, get started by contacting one of the stair companies in Edmonton listed below.


We deliver quality staircases that last more than a lifetime. Since 1999, we deliver quality and innovative custom stairs and railing. Let our team of stair designers, state-of-the-art equipment, innovative designs and expert craftsmanship transform your vision into reality.

Sandhills Manufacturing is a family owned full service stair and railing company that has been operating in the Edmonton area for over 30 years. Sandhills is proud to offer quality stairs and railings to the Edmonton renovation market.

Our stairs are built with an eco friendly plywood product called Ply-Lam that is exclusively manufactured by our local partner, www.ply-lam.ca . Ply-Lam is guaranteed not to twist , warp, or crack like traditional stairs manufactured with dimensional lumber.

Our quality wood railing components are produced by another partner, Woodchucks Mouldings. Through Woodchucks, we are able to customize your railing profile and parts to your exact specifications. Our professional railing installers are able to update and modernize your stairwell to create a brand new look.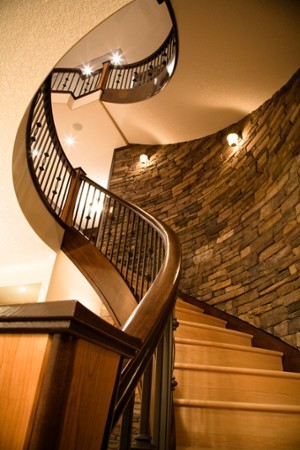 Proud winners of no less than 20 Consumers' Choice Awards for Business Excellence, Prestige has raised the actual business of creating stairs and railings to new levels.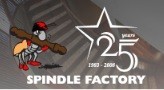 " If you build it, they will come "

Stairs and Railing , Interior, or Exterior , Commercial or Residential.

If you are renovating, be sure to give us a call, with over 30 years of experience, we can help you.

We consider customer service to be priority one. We can set you up with a DIY install or a professional installer to complete your project.