Best Air Conditioning Companies near Edmonton, AB

Edmonton air conditioning companies can help keep your home cool and comfortable in the hot summer months. If you already have central air conditioning, it's important to have it maintained regularly to keep it running at maximum efficiency and to help prevent the need for air conditioner repair. Whether you're looking for a new cooling system, maintenance or AC repair services, you'll find trusted and experienced experts for air conditioning in Edmonton listed below.



Our Story

SINCE 1995...We have been providing ACCLAIMED! service from our family to yours. Keven and Tami (husband and wife) started ACCLAIMED! Heating, Cooling & Furnace Cleaning with a strong desire to provide an outstanding customer experience from beginning to end.

We cleaning, service AND install furnaces, air conditioners, humidifiers, hot water tanks and air filter systems.

We understand the privilege it is to be chosen as your service provider and we take that responsibility seriously, Our hiring process is deliberate and long. We only hire people that we would trust and want to have in our home, personally. We hire for skills and attitudes alike! They must be aligned with Acclaimed's core values.

Throughout this journey, Acclaimed! has achieved recognition for various awards such as the HomeStars "Best Of" & Consumer Choice Award for Northern Alberta Awards for 2015, 2016, 2017, 2018, 2019, 2020 and 2021. We have been honoured to achieve these awards as a result of the "customer-first" approach upheld by our entire team, and our valued customers that have continued to support us over the past 25 + years. The generous referral of our name to families and friends is the greatest compliment we could ever get!

We offer Trane, Carrier & Goodman furnaces & air conditioners - providing you with the choice, that is right for you. Financing is available for equipment installations through SNAP Financial - head to our website and click on the "Financeit" link (at the bottom of the page) to get your instant pre-qualification!

Gratefully yours,
Tami & Keven Lackey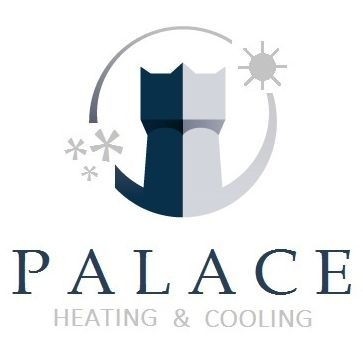 With over 20 years of experience in the Edmonton HVAC and Construction Sector, Palace Heating and Cooling is ready to provide the highest standards of service to all of our customers for their homes and businesses. From 24 hour emergency service to new construction, we at Palace Heating & Cooling have you covered.

We are a local, family owned & operated business serving Edmonton, Leduc, St. Albert, Spruce Grove, Stony Plain, Sherwood Park, Fort Saskatchewan, Sturgeon County, Strathcona County, Parkland County and beyond. We pride ourselves in providing the best service and products at the best price. Our Friendly and Knowledgeable technicians will treat your home and business like the palace it is!

Call us today and ask how you can save up to 10% Less than OUR LOWEST COMPETITOR with Our Price Match Guarantee!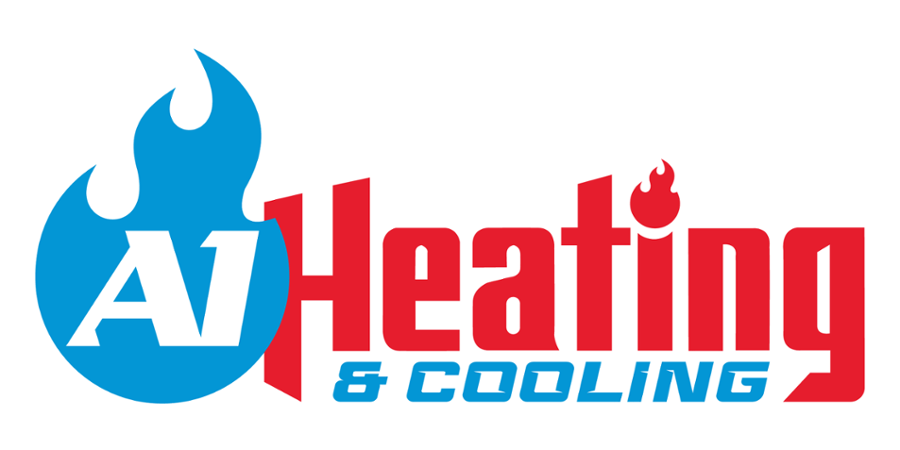 A-1 Heating has been serving the St. Albert area since 1979. Starting by operating out of the family garage, the business slowly built until the company founder, Brad Kreiser, sold it to a loyal employee to continue the legacy. With a committed staff, we offer furnace and air conditioner installation, service, maintenance and replacements. We also offer indoor air quality products.

We have met the highest standards for superior skills, service and a promise of 100% satisfaction guaranteed.

Call us for service, repair, and product information.
We are a small, local, family operated company. We believe in giving quality service at fair prices. We offer Furnace and Air Conditioning service and sales. 24/7 emergency service. Free, no obligation Furnace and Air Conditioning quotes. Fair and Direct pricing, so you know the costs before any work is completed, with no hidden charges. One year part/labour warranty on all repairs.

We also offer parts and filter sales with some exclusions.

We accept all forms of payment.

We look forward to serving you and your family for years to come. Any questions or concerns please don't hesitate to reach out to us.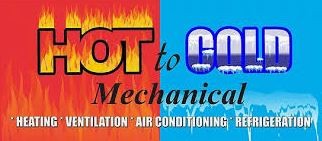 Hot to Cold Mechanical in business now open over three years to offer honesty, integrity and quality, not easy to find. It's prospering quickly, with people very happy and spreading the word fast. For your heating and cooling needs we use Keeprite systems, who is the world leader in commercial refrigeration. In supermarkets they'll keep all refrigerated products cold or frozen, with the 24/7 constant response to an average of 175 temperature and pressure sensors. Keeping attention to an average of one thermostat in your home is nothing. Keeprite has been out there in the residential world just as long as any other names you know (Trane, Lennox, ect.). These common brand names won't go near refrigeration due to it's difficulties. They are the most seen because they offer their contractors future service. Keeprite rarely needs service and why few will offer it; as they are selling you the "service" instead. We give free labor with their 10 years of free parts because it rarely & near never happens with Keeprite. They can't let problems occur in a supermarket and put products at risk, and why contractors in these spaces love their name due to their low service, and serviceability if needed. This made them refrigeration's world leader, that they won't let the simple HVAC needs affect, and have perfected in both commercial and residential as well. Customer satisfaction with top quality products and work is all we offer to keep you smiling.

In our gallery below, you will see some of the average commercial systems Keeprite uses . The residential photo's are proving how simple their work for you is, and serviceability for us.
You will also see photos of one of the final commercial residential jobs done as the HVAC mechanical foreman before opening. This proves the quality and workmanship only seen from this company.
Call at any time for free quotes for your heating or cooling needs, and we will be very pleased to help you with financing available if needed.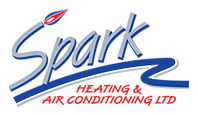 At Spark Heating we believe every home should have a suitable heating, ventilation and air conditioning system. Whether you already have an HVAC system at your home or intend to get one , it is important you choose the right system and have it properly installed. With our technicians' professional expertise, we can install , maintain, and repair all brands - as the need arises. Your complete satisfaction with our company is 100% guaranteed. Our technicians are trained, skilled and experienced with the goal of exceeding your expectations . We provide 24 hour service in the event of an emergency, a Spark Heating Technician will be contacted and happy to assist. Contact Spark Heating and Air Conditioning to book an appointment today!