Laminate Flooring Installer

As a premium provider of Tile and Stone installation, we take pride in offering high end results with premium products for an affordable price yielding an increase with your property value.
What we do:
-Subfloor installation
-Drywall, mud and tape.
-Provide safe effective demolition of old product and removal.
-Waterproofing showers prior to install
-Tile and stone supply and install (indoor or outdoor)
-Warrantee all our work and can make outdoor tile and stone last in this cold climate.
-Supply commercial logo mats to protect your floors
-Rubber flooring Supply and install rubber sport flooring for home or commercial gym applications.
*We installed and supplied Crossfit Movement Lab's gym
-Install luxury vinyl and engineered Harwood, hardwood, as well as laminates.
-Waterjet cnc machine any inlay you want in any flooring application. (Ex: stainless image flush inlayed into porcelain or stone.)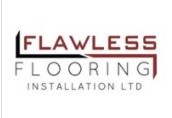 Edmonton's tile, hardwood, laminate, carpet and vinyl experts! Call or message us today, and discover how we can make your next renovation a Flawless one.
Building Relationships Through Quality Service and Workmanship.

Bakir Contracting Corp has been in operation in the Edmonton Area since 2014, specializing in residential and commercial painting service. Previously under operation as a franchise of College Pro Painters we have the backing of just under 50 years of experience, training, and support networks. Tariq Bakir, owner, was in the top 10% of the company for revenue and quality consistently throughout his run and is excited to bring his skills and care for his projects into his own fully independent venture.

Since branching out into an independant company we have expanded our services to include: drywall, finishing carpentry, flooring, and general contracting services such as full basement renovations. Our vision is to provide professional contracting services with an emphasis on customer care and building meaningful relationships both within the business and with our clients. We strive to create a simple, hassle free process for our customers so they can focus on their areas of expertise while we focus on ours.

Each staff member and contractor member is well connected and cared for like family, and we aim to extend this level of care and communication to all members of our projects. We are grateful for any opportunity, and excited to collaborate with your project.
Categories:
Bamboo Flooring
,
Carpet & Rug Dealers
,
Carpet & Rugs
,
Cork Flooring
,
Cork Flooring Installer
,
Drywall
,
Drywall Contractors
,
Flooring
,
Hardwood Floor Installer
,
Hardwood Floor Retailer
,
Hardwood Flooring
,
Laminate Flooring
,
Laminate Flooring Installer
,
Leather Flooring
,
Linoleum Flooring
,
Painters
,
Painting
,
Rubber Flooring
,
Tile Floor Installer
,
Tile Flooring
,
Vinyl Tile & Luxury Vinyl Plank
,
Vinyl Tile & Luxury Vinyl Plank Installer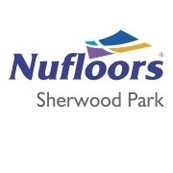 Premier full service flooring dealer offering supply and installation of an impressive range of the top brands in luxury vinyl plank and tile, Porcelain tile, carpet, laminates, hardwoods, corks, sheet vinyls, at the most competitive pricing that comes with being a member of one of Western Canada's largest flooring groups.
Categories:
Carpet & Rug Dealers
,
Carpet & Rugs
,
Cork Flooring
,
Cork Flooring Installer
,
Flooring
,
Hardwood Floor Installer
,
Hardwood Floor Retailer
,
Laminate Flooring
,
Laminate Flooring Installer
,
Leather Flooring
,
Linoleum Flooring
,
Rubber Flooring
,
Tile Floor Installer
,
Tile Flooring
,
Vinyl Tile & Luxury Vinyl Plank
,
Vinyl Tile & Luxury Vinyl Plank Installer