Best Handyman Services near Edmonton

Edmonton handyman services include home repair, maintenance and minor home renovations. These jacks-of-all-trades can assist with a wide range of projects and repairs from installing flooring, patching drywall and bathroom remodels to fixing sticky doors or a leaky faucet. To hire a handyman in Edmonton, browse the trustworthy companies listed below. Whether the job is big or small, they will get your home improvement jobs done properly, with quality workmanship and will deliver an exceptional customer experience.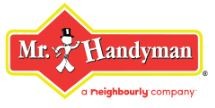 Welcome to Mr. Handyman of Edmonton West where professional, safe, reliable handyman service for your entire "To Do" list is just one call away.

We are a group of handymen who recognize the need for small repairs and improvements around peoples homes. We work like small project contractors where the tasks are many and the variety is endless. Our partners in the trades provide expertise for some of the larger & more complex projects. This is our 11th year in business.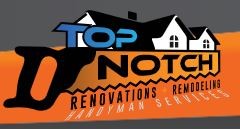 With more than 15 years in the home repair and renovation industry, Top Notch Renovations offers safe, reliable service for every item on your to-do list. We provide a wide variety of services, have a number of experienced handymen and a red seal plumber.
Pending Certification