Best Handyman Services near Edmonton

Edmonton handyman services include home repair, maintenance and minor home renovations. These jacks-of-all-trades can assist with a wide range of projects and repairs from installing flooring, patching drywall and bathroom remodels to fixing sticky doors or a leaky faucet. To hire a handyman in Edmonton, browse the trustworthy companies listed below. Whether the job is big or small, they will get your home improvement jobs done properly, with quality workmanship and will deliver an exceptional customer experience.



The Handy Neighbours Ltd. offers you professional, safe, and reliable services at fair and affordable price. We believe in high quality customer care, from basic home repairs to full renovations, all done with the guaranteed high quality care that you can trust.

Do you have damaged siding? A stalled bathroom renovation you don't have time for? Holes in your drywall or a basement that needs finishing? Preparing to sell your home but need some help to get it up to saleable standard?

At HGB Construction & Maintenance Services we specialize in quality property maintenance and renovation services. We can help you start and finish any project repairing or renovating your property, bringing it to the quality standards you expect. Projects big or small, we can help you.

Contact us today to see what we can do to make your life easier.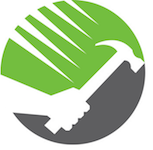 We have 30 years in experience and knowledge in construction and our focus is to give our clients the best quality work in the market without having to break the bank. We specialize in but are not limited to Custom glass shower enclosures, glass railings, glass staircase walls, framed/frameless mirrors, gym mirror walls, Ect.