Best Handyman Services near Edmonton

Handyman services include home repair, maintenance and minor home renovations. These jacks-of-all-trades can assist with a wide range or projects and repairs; from installing flooring, patching drywall and bathroom remodels to fixing sticky interior doors or a leaky faucet. To hire a handyman in Edmonton, browse the trustworthy handyman services below. They are fully accredited and have a proven track record for excellent workmanship and customer service.



How about letting HGB Construction and Maintenance Services help you with your home and office maintenance needs, freeing you up for the things which are most important to you? Don't be overwhelmed with your home repair needs. Call us now for a free assessment and let one of our skilled handymen help you get your project complete.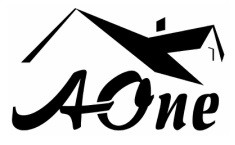 We provide a broad array of services from project and construction management of full home redevelopments to minor renovations, additions, finishes and repairs to your home. We pride ourselves on quality craftsmanship under the supervision of experienced journeymen trades.

Streamlined Contracting is a Edmonton General Contractor and Landscaper that prides ourselves on the skills and expertise we bring to every project, big or small. We have over 39 yrs experience serving Edmonton and area since 1976. Pride , integrity , work ethics, taking time to do the job right the first time always with the customer in mind. **15 % off labor for work booked in October **
**Ask us about the new seniors renovation program.**