Window Coverings & Blinds Near Edmonton

Your window coverings should fit with the design of the room as well as functionality of the window. The credible Edmonton window covering companies in our directory offer a massive selection of window treatments, a creative eye for design to help you put it all together, and professional installation services. View your window treatment options today!


Since 1975, our talented interior design consultants have worked with private clients, builders, developers and contractors on projects of all types and sizes. We are committed to superior service, creative designs, quality merchandises and affordable prices.

At Budget Blinds, service is always in style™. Our professional Style Consultants offer free in-home consultations and work directly with you to find the best solutions possible for any window covering or interior design dilemma you may have. **Please be advised this business has a mobile showroom.**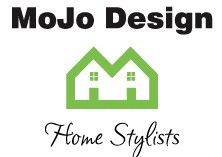 MoJo Design Inc. is a boutique design centre servicing clients and projects in the Greater Edmonton area. We specialize in residential and commercial design, renovations, project management and staging services.

Each client has different needs for their specific job no matter the size. Some designs require hours of planning, drawing, sourcing and changes while others are simply choosing the right colour. This is why MoJo Design Inc. offers per job services as well as hourly design consulting services. No job is too big or too small for MoJo's design advice. Have you had your home MoJo'd yet?