Best Basement Renovations & Basement Development Companies near Edmonton

Basement development in Edmonton will increase your property value while giving you additional living space. Edmonton basement renovations could include additional bedrooms, home theatre, rec room, home office or a playroom for the kids. Professional basement renovation contractors in Edmonton will help with your project from conception, construction through completion. Increase your living space and property value - contact one of the basement renovation contractors in Edmonton listed below.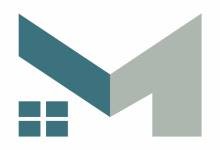 MODE Contracting Inc. is your trusted contractor for quality basement, bathroom, and kitchen renovations. With over 25 years of combined experience, our team is ready to take on your toughest projects, making sure they're done on time and on budget.
We care about each client and give honest advice and suggestions to make the process as smooth as possible. It's our goal to make your experience exceptional and to help you make you bring your vision to life.

* Licensed pre-paid contractor, carry liability insurance, are bonded and have WCB coverage
* We pride ourselves in strong relationships with local suppliers
* We always acquire the necessary permits & inspections
* We will gladly provide references upon request
* We communicate throughout the whole project
* You communicate directly with our owners
* 1-year warranty is included

Check out our website or Instagram for more pictures and information
Give your home a great new update today; call TW Construction in Morinville. We can handle any and all types of renovation whether interior or exterior. We can build decks and patios and renovate kitchens, family rooms, bathrooms and more.
Stone Solutions is an Edmonton based masonry company with over 20 years of combined experience in construction. With a dedicated staff we know how to get the job done and meet our client's needs. Our commitment to you, like our product, is rock solid. We have the best Masonry Contractors in Edmonton. Visit our showroom and let one of our experts help you! **Must make appointment.

At Seven Pillars, we aim to not only provide exceptional customer service and outstanding craftsmanship, but an experience leaving you knowing you have made a Wise Choice in choosing us. We know you have many choices when it comes to your home renovations and we work hard to ensure all of our customers are satisfied, which contributes to our high ratings and customer referrals.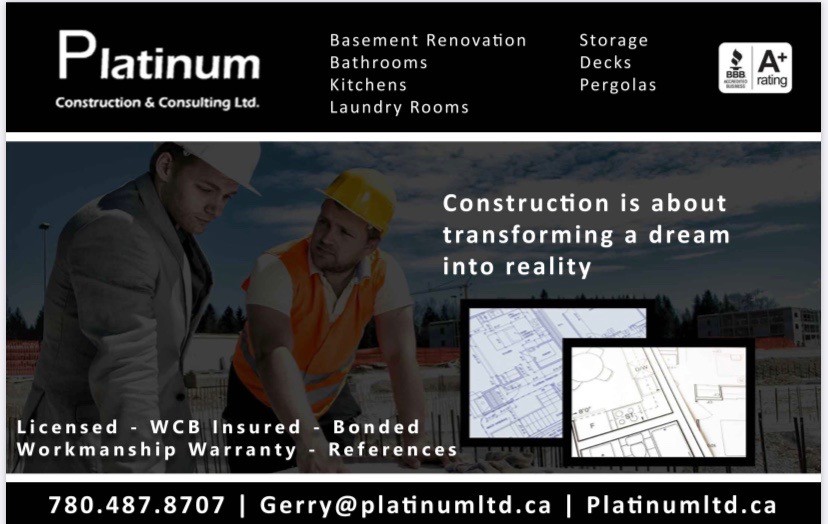 Construction is about transforming a dream into a reality.

From inception through to completion, Platinum's experienced and dedicated team delivers consistently high quality projects on time and on budget.

One of the most important skills for any "do-it-yourselfer" is to know when to turn to an expert. If you have a really big project in mind, like adding a room or a project that involves skills (and tools) outside of your knowledge, turning to professionals is a good choice.

General contractors are the "big picture" thinkers. They work with you through the entire project, from the idea phase to the finished product. A general contractor is sort of like an event planner, and the people in his or her rolodex are trusted subcontractors.

Platinum Construction is responsible for providing all of the material, labor, equipment (such as engineering, vehicles and tools) and services necessary for the construction of the project. As a general contractor, we also hire specialized subcontractors to perform some portions of the construction work.

Platinum Construction takes some of the worry and stress out of the job for you, so you can just sit back and enjoy the work. Owners property is always highly respected.

Platinum Construction is also experienced in completing projects for senior citizens, and is sensitive to the particular needs of older adults during project completion.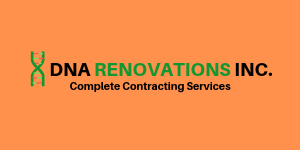 We offer complete contracting services in the Edmonton and surrounding areas.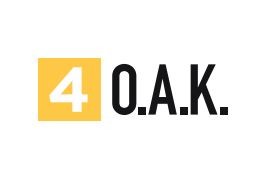 We can take care of any project. Big or small, interior or exterior. At 4 O.A.K. we understand that this isn't just a house, it is your home. All of our work is done in a manner that respects your property and your family.

Whether you want a Renovation, Legal suite, Addition or Deck, Fence, Pergola, Gazebo, Sunroom, we have the tools, experience and the people to do it.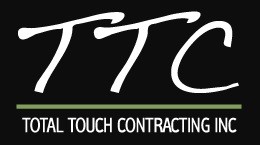 Offering complete landscaping services, including walkways and driveways, tree and shrub installation, rough and final grading, there is nothing we can't handle for our residential and commercial clients. We also provide beautiful interior design and bathroom renovations, kitchen renovations, and basement renovations for homeowners in the Greater Edmonton area.