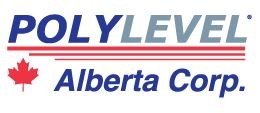 At PolyLEVEL Alberta Corp., re-leveling, repairing and sealing concrete slabs is our specialty! Using our PolyLEVEL Foam, we lift driveways, garage pads or your entire garage, sidewalks, warehouses and virtually any concrete pad. We can also seal all your concrete joints and cracks.

Instead of using a topcoat that flakes away, have us install our one time application SealantPro concrete sealer.

Our lineup of exclusive products will extend the remaining life of your concrete by up to 3 to 5 times!