Hardwood Floor Refinishing

Action flooring is a family owned business started in 1985 by David Reid. In 2015 Action Flooring will be celebrating 30 years in business. Presently action's team consists of 18 full time sales staff. Our staff is comprised of three family members as well as many long standing employees, one of which is currently celebrating their 30th anniversary with us. Action flooring have a great installation crew as well; working with 50 plus contractor crews, their experience only results in the highest quality workmanship.
Whether your existing hardwood floors need refinishing or you and your family have decided to bring the beauty and convenience of hardwood floors into your home, we can accommodate your choice.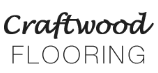 Specializing in restoration of hardwood flooring Craftwood Flooring Company Inc's commitment is on quality. We have been in business since 1993 and we supply prefinished hardwood and vinyl flooring. To stay at the top of Edmonton's fast-moving flooring industry, Craftwood Flooring Company inc is an agile business that embraces both classic and exotic hardwood, while also keeping up with new emerging trends to provide a full-featured hardwood flooring solution for our local customers. Big and small, residential and commercial, we've got what it takes to turn your Edmonton flooring into a success. Call Craftwood Flooring Company Inc at 780-921-3236 today!