Best Siding Contractors near Edmonton, AB

Edmonton Siding Contractors can update your home with brand new siding installation. Not only does high quality siding protect your home, it increases efficiency and property value. The reputable siding contractors in Edmonton listed below offer vinyl siding, eavestroughs, soffit and fascia and window capping services. Competitive pricing, superior workmanship and a variety of quality products make them a smart choice for your siding renovation.



As specialists in residential, commercial sloped roofing & exteriors services, Red Panda Roofing & Siding Ltd. are dedicated to providing customer service that is second to none. Whether you have a new construction project or it is time for renovation or repairs, we offer the roofing & exteriors services you need. We provide a full consultation to explain your available options so that you can choose the roofing & exterior plan that's right for your home or business. We will work with you and adhere to your personal needs, and then we'll be in work with you through the whole project. Red Panda Roofing & Siding Ltd. appreciates your business and looks forward to working with you.

SPRING SPECIAL $0.00 down 0% interest no payments until 2022! Contact us today for more information and get a free quote

With over 19 years of experience Estate Exteriors serves a wide range of residential exterior finishing projects in the greater Edmonton area and beyond. We work with homeowners and homebuilders on new builds or renovations to create dream homes with curb appeal that truly stand out. We pride ourselves on quality craftsmanship, attention to detail and we only use the highest quality materials excluding vinyl siding. We provide honest and reliable service, and are very willing to work together with you as a homeowner or homebuilder so you are happy with the exterior of your home. Contact us today for your free quote!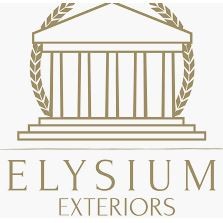 We are experienced in installing Vinyl Siding, Soffit, Fascia, Cladding and Hardie Products. New homes and renovations. We are happy to serve the Edmonton Area, and Grande Prairie, AB.

We specialize in installation of Vinyl Siding, Aluminum soffit , fascia, Hardie Plank, Hardie Panel , Hardie trim, Smart Trim, Ezze Trim, Longboard , Corugated steel panels , you imagine the product, we can properly install it.
Caveman Exteriors prides itself on excellent workmanship with attention to details. They treat every project as though it was their own home.