Concrete Repair, Sealing & Restoration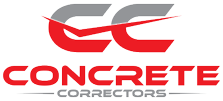 OSCO Mudjacking & Shotcreting Ltd. has been a leader in the Mudjacking and Shotcreting industry since 1952. We are a second generation company, with a management team and staff that have decades of experience to offer.

Rubber paving gets rid of all your old unsightly cracks and concrete erosion caused by years of salt. Rubber paving resurfaces old concrete and asphalt, meaning there is no removal fee when considering this paving alternative.

DSO Coatings has your surface covered. From preparation to protective coatings, our company offers a full range of services to keep your concrete surface, big or small, looking good for years to come.