Best Window Companies near Edmonton

Window replacement in Edmonton can be one of the best investments you can make in your home. Not only will it improve your home's energy efficiency and curb appeal, it will boost its resale value too. Our Edmonton window companies include window manufacturers and installers who provide the latest products, offer professional installation and extended services for your replacement windows. Whether you're installing windows in new-construction or replacing old windows, there are lots of options varying in materials, style and operation.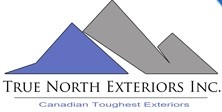 Our professional and experienced in house formed crews will perform outstanding work for your next house project. From a new roof, new windows, eavestroughs, siding, deck or even a new garage we will be happy to provide with or top work. Edmonton siding contractors can be found here.
Categories:
Deck Builders
,
Decks
,
Eavestrough
,
Garage Builders
,
Insulation
,
Insulation Contractors
,
Roofing
,
Roofing - Asphalt / Cedar
,
Siding
,
Siding Contractors
,
Windows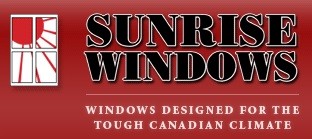 Sunrise Windows & Doors Depot understands our tough Canadian climate, so we install Canadian-made windows and exterior doors from Edmonton to St. Albert, Sherwood Park, Mill Woods and surrounding areas to keep you fully insulated from Mother Nature's rude blast.

At Barcol Doors & Windows we have a huge selection of high-quality garage doors, entry and exterior doors and we're proud to be a Steel-Craft Door Products Authorized dealer! With years of experience and training, the Barcol Doors & Windows team will help you select the right door for your needs.

We install pvc windows,entrance doors, steel doors and frames, new locks,new siding, renovate homes ,bathrooms, tiles, basement windows,bay window, and decks. Edmonton Siding Contractors. **PLEASE BE ADVISED THIS BUSINESS DOES NOT HAVE A SHOWROOM**

For new construction, exterior renovations, upgrades and repairs, you can entrust your home to the bonded and insured crews of A B Renovations. Have your windows, exterior doors and siding pay for themselves in energy savings and enjoy affordable curb appeal. When looking for siding contractors in Edmonton, consider us.

We specialize in exterior home renovations, including Hardi-plank siding, window and door renovations, soffit and fascia installation. Looking for exterior doors in Edmonton or Edmonton siding contractors? Give us a call.
The professionals at MCM Home Exteriors have been renovating Alberta homes for over 30 years. Whether you want to lower your energy bill, boost your property value, or improve your home's aesthetic appeal, we can help. The next time you need professional exterior renovations in Edmonton, Red Deer, and more, call MCM.

For the last roof your home will ever need, count on Stone Coated Steel Roofing Inc. We proudly featuring Gerard Roofing Products. We served Edmonton, Calgary and surrounding areas for more than 30 years, providing investment-grade roofing. Our roofs, windows and siding are all guaranteed for life.

We offer free in-home consultations for any and all window and door questions you may have. Our representatives bring plenty of information and samples of multiple window types. Plus, our professionals will measure your window or door openings for you. Best of all, we'll provide a quote for any window or door project at no cost to you.

HERR window & door specializes in the supply and install of the best windows and doors for each customer.

We shop several window companies for each job so you can decide what windows are best for you.

The door systems we custom build in our facility here in Edmonton. As Edmonton's only ThermaTru Design Gallery every style from Traditional, Contemporary, and Mid Century Modern are available. .
Every install is done by Journeyman Carpenters or those wanting to be Journeyman Carpenters. HERR's men not only the HOW but the WHY as well.

We are a custom window and door shop. We can help you design your own unique fiberglass entry door, to suit your style and the architecture of your home.
-If you want an exact replica of your 1956 solid wood entry door, we can make that happen.
-If you want a 10' tall 48" wide 2" thick door, we can manufacture it.
From traditional to modern, modern to contemporary, ornate to clean, you name it, we can make it.