Best Linoleum Flooring Stores in Edmonton, AB

Linoleum flooring in Edmonton has come a long way over the years. Not only is linoleum an affordable flooring option, it is also durable, easy to clean and maintain and comes in a wide variety of colours, textures and styles. You can even mimic the look of natural wood or tile flooring with linoleum. Edmonton homeowners are choosing this durable, easy to maintain and cost-effective flooring option for their home renovations. You can browse linoleum flooring stores in Edmonton in the directory of certified flooring companies below.



Action flooring is a family owned business started in 1985 by David Reid. In 2015 Action Flooring will be celebrating 30 years in business. Presently action's team consists of 18 full time sales staff. Our staff is comprised of three family members as well as many long standing employees, one of which is currently celebrating their 30th anniversary with us. Action flooring have a great installation crew as well; working with 50 plus contractor crews, their experience only results in the highest quality workmanship.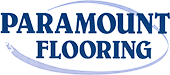 Paramount Flooring is a family owned and operated business. We are dedicated to making decisions about your family's home easy and worry-free. We strive to ensure that your experience with us is informative and rewarding. By providing you with a welcoming environment and knowledgeable staff, we hope to make your product selection comfortable and easy.

We offer professional and knowledgeable staff, free estimates, personalized services, and a large and varied selection of floor samples for you to look at.


Since we opened our doors in 1992, we have been providing professional floor covering services to Alberta families as well as builders. Our friendly staff, large selection, and professional installers keep our customers coming back time and again. With our successful completion of numerous residential and commercial projects, Paramount Flooring has demonstrated its ability to conduct business in a professional and efficient manner. With our reputation for customer satisfaction, and a solid base of referral and repeat customers, Paramount Flooring has become one of Edmonton's premier flooring specialists, and is the main reason our business and customer base continues to grow.

Visit our 14,000 Sq Ft. showroom today, and browse our great selection of floor types. We have a huge selection of top brands to choose from to fit any home. We even carry unique options like stone, or leather, and all of our flooring comes in a wide variety of colours to choose from.

Whether you are looking for waterproof, pet friendly, heavy traffic, or tough commercial grade flooring we strive to provide you with excellent quality products, and trust you will love the finished result.

At Paramount, we're all about flooring for the life you live.


Come visit our showroom and choose from hundreds of flooring options:

Paramount Flooring
10707 184 Street
Edmonton, AB
T5S 2T2

Appointments are always available. Contact us today!

780.483.1991 Office
780.481.8169 Fax
www.paramountflooring.ca