The Best Snow Removal Companies near Edmonton, AB

Winter is near! Secure a spot with a snow removal company to help you clear your walkway and driveway the minute it snows! Browse our free online directory and find the best snow removal companies near Edmonton that is RenovationFind approved!
HHS Contracting Inc. in an award-winning property maintenance company serving Edmonton and surrounding communities. We offer a wide range of services for all seasons to both our residential, industrial and commercial customers. We have an A+ Rating with the Better Business Bureau and recently won the 2016, 2017, 2018 and 2019 Consumer Choice Award for Best Snow Removal Service in Northern Alberta.

Our company has been built on the concept of creating long-term relationships with our customers through exceptional care, quality of work and professionalism. We are a leader in the industry, we put price integrity ahead of profits with our All-Inclusive Service Packages – complete property solutions for any residential or commercial location with no hidden fees or end of season extras and completely transparent contracts with no auto-renew clauses.

Our company continues to grow year after year which means we are able to extend incredible opportunities to our employees for growth and development. All of our employees are paid a full-time salary including full benefits and paid vacation time. By treating our employees well we know they are aren't afraid to work hard, work safe, pride themselves on attention to detail, communicate effectively with our customers and are always willing to go the extra mile to ensure complete satisfaction for our customers.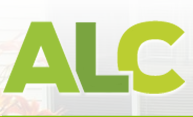 At Absolute Landscape/ Construction, over a decade's worth of experience, professionalism, and rugged, powerful equipment combine to create beautiful, memorable yards and projects.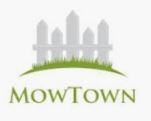 Mow Town is a premium lawn maintenance and snow removal company. We provide excellent care to our clients and while are aren't always the cheapest solution, we do provide the most value for your dollar. Our staff are meticulously vetted and carefully trained so that when they are on your property, you can sit back and enjoy watching them work. Our fleet of vehicles and equipment is second to none. We don't cut corners and we aren't afraid of hard work.

Our work has earned a reputation in Edmonton:

- 2021 Consumer Choice Award, Commercial Lawn Care
- Better Business Bureau A+ rating
- Perfect record of 5-star reviews through Google (https://bit.ly/3k28Lbo)
- Outstanding references for properties ranging from 1000 square feet to 20 acres at a time
- No accidents, insurance claims or WCB claims to date
- OHS Plan and JSA Programs in place
- We have served the residents of Edmonton for 5 years.

Test drive our team on your property -- we don't mind showing you what you've been missing, and we're eager to help.
Phoenix Landscaping pushes to the highest level of professionalism. Giving our clients the security and comfort of knowing that the job is being done right.

Our highly trained and knowledgeable staff will ensure the safety and security of their services while on site, and leave the property with the customer knowing the job has been done right!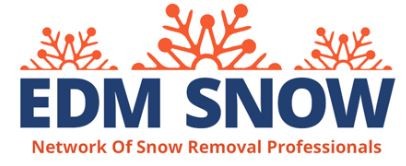 We are an Edmonton, Alberta snow removal company offering residential, shoveling, sanding, de-icing, and snow plowing services.