Best Siding Contractors near Calgary, AB

Calgary Siding Contractors can update your home with brand new siding installation. Not only does high quality siding protect your home, it increases efficiency and property value. The reputable siding contractors in Calgary listed below offer vinyl siding, eavestroughs, soffit and fascia and window capping services. Competitive pricing, superior workmanship and a variety of quality products make them a smart choice for your siding renovation.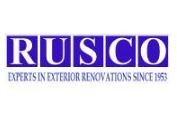 Rusco Industries Calgary Ltd. is one of the most experienced exterior renovators in the business. Our quality exterior renovation services can make your dream home a reality. Our workmanship will stand the test of time, ensuring that your new dream home will stay beautiful for years to come
For years, Chinook Exteriors has been delivering top quality gutter, eavestrough, soffit, fascia and siding installation and repair services to the city of Calgary and its surrounding areas. At Chinook Exteriors, we install and maintain exterior systems that add protection, air circulation and increased value to your property.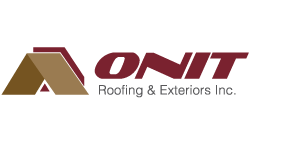 When you need roofing services in Calgary, you want a team that can quickly arrive onsite to complete the task. Our team proudly delivers cleanup services after completing every job.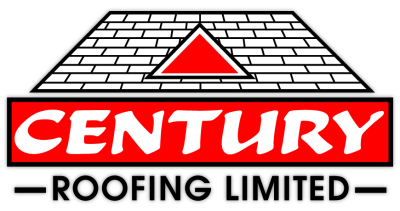 Century Roofing Limited is a roofing and exterior/siding contractor. Our mission statement... Century Roofing Ltd. is backed by having over 30 years experience and 3 generations of expertise. We take pride in providing exceptional services, with honesty, integrity and loyalty to all our clients. We have built a solid reputation for quality workmanship and commitment and are proud of our soaring referral business.

HIGH STANDARD INSTALLATION – ROOFING AND EXTERIOR CONTRACTOR! What we know best – METAL ROOFING, Cedar Shake, Tile Roofs, Asphalt Shingle. We are also specialized in Siding, Stucco, Masonry, Eavestrough, Windows and Doors. All our work is fully guaranteed, installed by trained tradesmen and covered by a Lifetime Fully Transferable Workmanship Warranty that will add value to your home. Our commitment is to quality and excellence!
Please visit us at: www.highstandardinstallation.com
Facebook: https://www.facebook.com/highstandardinstallation/

ADVANTAGES FOR METAL ROOFING - STANDING SEAM SYSTEM:
Material characteristics:
 Durability: Lifetime – never reroof again.
 Fire resistance: HIGH resistance
 Wind resistance: HIGH resistance
 Impact resistance (Hail Damage): HIGH resistance (large size of hail may leave dents)
 Solar reflectance: HIGH (Cool Roof – reflects the sun rays)
 Paint finish fade resistance: 30 years (best on the market)
 Algae resistance: HIGH resistance
 Environmental : 100% recyclable
 Sustainability: compatible with solar panels, mounting the panels in the standing ribs without
penetrating the roof cover.
 Adds up to 80% of the roof cost to the value of the house
By choosing Sunwest, you eliminate the pains of the middle-men who operate larger companies. We work directly with each client to deliver exactly what you need! Our prices are less expensive than others on the market, and we stand by our competitive prices and top quality services. We pride our selves in our reputation and commitment to customer service.