Best Metal Roofing Contractors near Calgary, AB

Metal Roofing Contractors in Calgary have the knowledge, equipment and skills to get any roofing job done correctly and safely. When you install a metal roof in Calgary, it might be the last roof you ever buy! The Calgary metal roofing system is resistant to moisture, rot and UV rays. It is virtually maintenance free and can last for 50 years or more! Gain peace of mind knowing your roof will protect your home for a lifetime and contact one of the trusted metal roofing contractors in Calgary listed below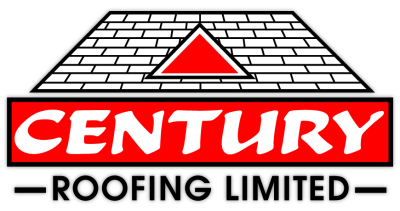 Century Roofing Limited is a roofing and exterior/siding contractor. Our mission statement... Century Roofing Ltd. is backed by having over 30 years experience and 3 generations of expertise. We take pride in providing exceptional services, with honesty, integrity and loyalty to all our clients. We have built a solid reputation for quality workmanship and commitment and are proud of our soaring referral business.

HIGH STANDARD INSTALLATION – ROOFING AND EXTERIOR CONTRACTOR! What we know best – METAL ROOFING, Cedar Shake, Tile Roofs, Asphalt Shingle. We are also specialized in Siding, Stucco, Masonry, Eavestrough, Windows and Doors. All our work is fully guaranteed, installed by trained tradesmen and covered by a Lifetime Fully Transferable Workmanship Warranty that will add value to your home. Our commitment is to quality and excellence!
Please visit us at: www.highstandardinstallation.com
Facebook: https://www.facebook.com/highstandardinstallation/

ADVANTAGES FOR METAL ROOFING - STANDING SEAM SYSTEM:
Material characteristics:
 Durability: Lifetime – never reroof again.
 Fire resistance: HIGH resistance
 Wind resistance: HIGH resistance
 Impact resistance (Hail Damage): HIGH resistance (large size of hail may leave dents)
 Solar reflectance: HIGH (Cool Roof – reflects the sun rays)
 Paint finish fade resistance: 30 years (best on the market)
 Algae resistance: HIGH resistance
 Environmental : 100% recyclable
 Sustainability: compatible with solar panels, mounting the panels in the standing ribs without
penetrating the roof cover.
 Adds up to 80% of the roof cost to the value of the house
By choosing Sunwest, you eliminate the pains of the middle-men who operate larger companies. We work directly with each client to deliver exactly what you need! Our prices are less expensive than others on the market, and we stand by our competitive prices and top quality services. We pride our selves in our reputation and commitment to customer service.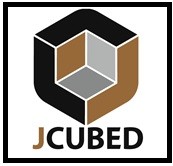 J-Cubed Custom Inc. is a Full Service Roofing Company providing installation services in both Sloped and Flat Roof Applications. We also provide our clients with any Wood Frame Construction Build. At J-Cubed Custom Inc. our team of professionals want the experience on your project to be both enjoyable and without concern. From our first introduction until final completion J-Cubed Custom Inc. involves you in every step of the process. We value the relationship with our clients and believe there should be open communication and trust.