Best Eavestrough & Gutter Companies near Calgary, AB

Your eavestroughs are a crucial part of your home's drainage system. Clogged, damaged or poorly installed eavestroughs will effect water drainage off your roof and could cause costly water damage to your home. Calgary's best eavestrough & gutter companies are knowledgeable and experienced specifically in eavestroughs. Professional installation and high quality materials will improve your home's drainage and protect it from water damage for years to come. Contact one of these accredited eavestrough & gutter companies in Calgary today!



Alpine Siding and Eavestrough, a company for budget minded consumers, has been servicing clients in Calgary and the surrounding area for the last 20 years. Our commitment to excellent workmanship and customer satisfaction with every job we do sets us apart from the competition. We offer the best prices for the best service. We have a very strong team of professional contracting experts that specialize in residential and commercial exterior renovations that can help you with any project, big or small. Contact us for your free quote today.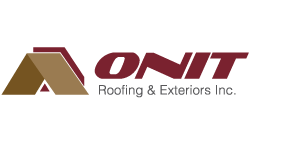 When you need exterior renovation services in Calgary, you want a team that can quickly arrive onsite to complete the task. We pride ourselves on not only offering roofing, siding, metals, windows and doors, but also providing custom exterior design solutions, making sure we understand our clients individual needs. To serve our clients better, we also offer financing. This means you can get your project completed on your time and pay later.
For years, Chinook Exteriors has been delivering top quality gutter, eavestrough, soffit, fascia and siding installation and repair services to the city of Calgary and its surrounding areas. At Chinook Exteriors, we install and maintain exterior systems that add protection, air circulation and increased value to your property.