Window Coverings & Blinds Near Calgary

Your window coverings should fit with the design of the room as well as functionality of the window. The credible Calgary window covering companies in our directory offer a massive selection of window treatments, a creative eye for design to help you put it all together, and professional installation services. View your window treatment options today!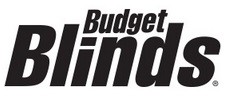 Our lavish selection of window treatments includes shutters, blinds, draperies, shades and even window film. Regardless of the window size or shape, you can rest assured that Budget Blinds will have a customized window coverings solution ready for you! Best part of all?!... you don't even need to leave your home! We will bring the shop to you for your Personal Complimentary In-Home Shopping Experience! **Please be advised this business has a mobile showroom.**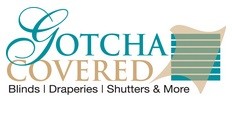 We are confident that window treatments from Gotcha Covered will meet or exceed all your expectations. Because, when you come to Gotcha Covered for your window treatments, we'll pay close attention to your needs and help you find the right products for your home or office—regardless of your style or budget. **Please be advised this business has a mobile showroom.**

At Concept Coverings, we are here to help cover your windows, walls and furniture in your living or working space, with the best products, fabrics and colours to make your dream a reality.
We specialize in Hunter Douglas blinds, motorized blinds, custom drapery and hardware, custom upholstery, wall coverings, interior design, and those signature touches which will give your home or office a unique atmosphere and ambience.

We are a collaborative studio that includes a full service FLOORING showroom and full service HUNTER DOUGLAS showroom, Custom Draperies & Upholstery, Qualified Design & Colour Consultation, Décor Items and full service Exterior Systems – both Residential and Commercial.