Best Basement Renovation Contractors near Calgary

Basement development in Calgary will increase your property value while giving you additional living space. Calgary basement renovations could include additional bedrooms, home theatre, rec room, home office or a playroom for the kids. Professional basement renovation contractors in Calgary will help with your project from conception, construction through completion. Increase your living space and property value - contact one of the basement renovation contractors in Calgary listed below.


Cleland Contracting is your trusted Carpentry & Renovation Specialists. We are a local Calgary family based company, with our team having over 12 years of renovation experience. Customer service and satisfaction is our reputation.

Our attention to detail and pride in our work is unmatched in the industry. Our special care to exceptional quality and cleanliness at the job site has made Cleland Contracting the success it is today.

For over 15 years Bond Construction has been providing Calgary and area residents with premium renovations for their homes. We offer a full range of professional residential renovations including kitchen renovations, basement development, bathroom remodeling, whole home renovations and decks.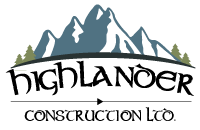 Whether it's developing your basement, building a deck, or getting your home renovated, we're here to help you every step of the way.
Fenton Contractors is a professional construction company that provides high quality products while ensuring that the client remains the top priority. We are committed to providing a competitive price without having to sacrifice on product quality or craftsmanship. We believe that a strong working relationship with our clients is the first step to providing the best quality of work possible. From the time we walk in the door for the initial estimate until the project is complete, you'll never be left wondering at what stage the project is at or where you are sitting financially. We value and respect that it is our job to help make the place you call home a warm and inviting space that excites you to come home at the end of the day.

We value the importance of providing our clients with relevant educational information on the construction profession and its practices. As a company we work hard to stay on the cutting edge of new technologies and design styles that go in to developing basements, building cabinets and any area of your home you're looking to upgrade. It is our belief that clients educated with a greater knowledge base of construction practices and industry standards are better able to make informed decisions on the direction of their home renovation. Since we believe in working with our clients each step of the way, a proper educational foundation allows for a healthy client-contractor relationship and for clear and attainable project goals to be reached.