The Best Calgary, AB Interior Designers

Residential interior designers in Calgary will help you turn your home renovation dreams into a reality and showcase your home at it's best. Whether you hire an interior design company or work with a general contractor that offers interior design in Calgary, an interior designer will work with you throughout the entire project ensuring your finished renovation will reflect the design you imagined for your home. Are you ready to start planning your new home design? Find experienced, credible interior designers in Calgary in the directory below.



With a passion for assisting our clients in creating a space they love, we will take the time to understand you and your project…we ask, listen, and then we create to transform your space into something extraordinary.

At Concept Coverings, we are here to help cover your windows, walls and furniture in your living or working space, with the best products, fabrics and colours to make your dream a reality.
We specialize in Hunter Douglas blinds, motorized blinds, custom drapery and hardware, custom upholstery, wall coverings, interior design, and those signature touches which will give your home or office a unique atmosphere and ambience.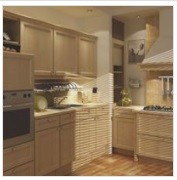 Is the Heart of our home loosing it's soul? Eloquent Kitchen Designs for the sophisticated Mom / Dad, and chef.