Best Hot Water Heater Companies near Calgary, AB

Hot Water Heater Installation & Replacement companies in Calgary. There are many reasons you may want to install a new water heater. New models are up to 20% more efficient and you can save on energy costs. You may also want to replace your existing hot water tank heater with a tankless hot water heater or solar hot water heater. Contact a Calgary hot water heater company listed below.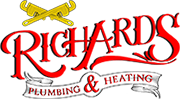 At Richards Plumbing & Heating we strive to ensure our customers receive quality work at a reasonable price. We guarantee your project will be on time, on budget and to your satisfaction from start to clean up.
Whether you are building your home or business from the ground up or you simply need to change an old tap, give Richards Plumbing & Heating a call for your residential or commercial plumbing & heating needs.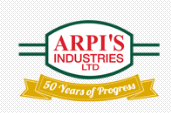 Arpi's is a mechanical contracting company providing homeowners and renovators with service and installation of energy efficient furnaces, air conditioners, hot water tanks (and tankless), duct cleaning, ductwork and indoor air quality. We provide cost certainty, value, and a no-nonsense approach for your requirements in regards to plumbing and heating. We offer in-house design and drafting of the plumbing, heating and cooling systems from licensed and technically superior staff.

When you need a repair, we are committed to delivering premier customer service that is second to none. It is our highest priority to get the job done right the first time on every assignment.

Whether you need a simple faucet installation or complete commercial build, we offer a wide range of residential and commercial plumbing services specializing in hydronic boilers We will provide you with a free consultation to explain all of your available options so that you can choose the scope of work that's right for your home or business.