Calgary Concrete Lifting - Foam Jacking & Mudjacking Contractors near Calgary, AB

Concrete lifting in Calgary can revitalize your cracked and sinking driveway, making it look like new again. Concrete leveling is also known as Foam jacking, slab jacking or mudjacking. Calgary homeowners can boost curb appeal by lifting and repair the concrete, without the cost and hassle of a full driveway replacement. Increase your home's resale value, safety and aesthetics with concrete raising. Calgary contractors listed below offer quality products, workmanship and exceptional customer service.



We have built our reputation upon safety, delivering value to the customer, and respect for the customer's budget and completing our projects on time every time.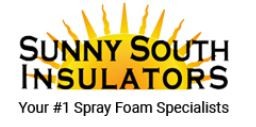 Your comfort and health matter. At Sunny South Insulators, we think spray foam is the best insulator to protect against rising energy costs, and to stop unwanted noise, allergens and mold.

Did you know that we can use spray foam to lift driveways and sidewalks to help you save money on costly repairs?

Whether you need thermal imaging technology to 'look behind your walls', fireproofing, concrete leveling, or a boost to your building's energy efficiency, trust the experts. Sunny South Insulators are the leader in spray foam insulation and green technology in Southern Alberta.
Poly Boss serves Calgary and surrounding areas with cost effective solutions to help you avoid replacing expensive concrete sidewalks, patios and driveways. High Density Polyurethane Foam Injection is used for concrete lifting, concrete stabilization and void filling under concrete. Lifting concrete with foam offers the same results as traditional concrete mudjacking for raising, stabilization, and void filling, but with new and improved characteristics:

1. Cost-effective compared to replacing concrete, this high density polyurethane foam has a quick cure time, you can use your concrete driveway or sidewalk within 60 minutes after we're done (often sooner).
2. Our foam is hydrophobic and acts as a moisture barrier so water won't wash away or weaken the foam (extremely important if water issues caused your initial concrete problem).
3. This lightweight product won't compound settling issues due to weight (often a problem with traditional mudjacking).
4. We use only 5/8" injection holes, the use of such small holes provide a much cleaner look to your now level concrete.
Expert Foam Jacking & Concrete Lifting Companies in Calgary