Heating & Air Conditioning Contractors near Calgary, AB

HVAC stands for heating, ventilation and air conditioning. Your heating system plays a key role in your home's efficiency and energy bill. Save money and keep warm all winter with a high efficiency furnace replacement. When you consult a trusted Calgary HVAC contractor, they'll show you your best options for both furnace and air conditioner installation. Get started by browsing our trusted directory! Find a HVAC Contractor in Calgary today.


Lendrix HVAC Services Inc. is a family owned, full service HVAC company specializing in residential heating and cooling solutions. Our owners, Justin and Krystle Meagher have dedicated themselves to providing Calgary and surrounding areas with affordable and efficient heating and AC installations, service and repairs; backed by unmatched dedication and customer service.

We understand that owning and maintaining your home can be a wonderful, fulfilling, stressful and expensive venture all at once. That's why we aim to help homeowners increase the former and decrease the latter through transparent, competitive pricing and high quality commercial grade services, provided with an unwavering goal of customer satisfaction. The Lendrix team is here for you 24/7 to take control of your total home comfort so that you can sit back, relax and love being at home.

Every Lendrix HVAC Services Inc. installation, service and repair is performed by a qualified Red Seal Journeyman Refrigeration and Air Conditioning Mechanic, guaranteed. As such, you can rest easy knowing that the most important systems in your home are in the hands of highly trained professionals each and every time.

We consistently enroll our HVAC/R Technicians in new and retraining courses so that we can confidently provide homeowners with the most up to date skills and knowledge available to the industry. From your furnace/AC, garage heaters and ductwork to hot water tanks/tankless, humidifiers and air purification – we have the experience and expertise needed to ensure you have a healthier, happier life at home.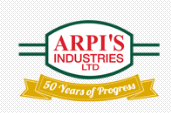 Arpi's is a mechanical contracting company providing homeowners and renovators with service and installation of energy efficient furnaces, air conditioners, hot water tanks (and tankless), duct cleaning, ductwork and indoor air quality. We provide cost certainty, value, and a no-nonsense approach for your requirements in regards to plumbing and heating. We offer in-house design and drafting of the plumbing, heating and cooling systems from licensed and technically superior staff.

Metal Head Mechanical Inc. provides a variety of installations and services for your heating, cooling and custom design needs. We're focused on providing high-quality service and customer satisfaction - we will do everything we can to meet your expectations.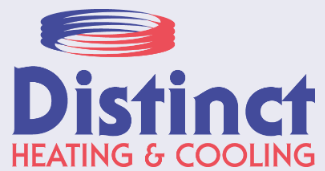 What makes us different from other heating and cooling companies that installs or replaces furnaces, air conditioners & home automation? At Distinct Heating & Cooling, it is all about quality. We believe in doing it right the first time and we take tremendous pride in our quality and attention to detail.

WE DO MORE THAN TALK ABOUT CUSTOMER SERVICE
At Distinct, we do business according to old-fashioned values.
• We stand behind our estimates; there are never any surprise charges
• We show up on time
• We keep you informed every step of the way
• Our uniformed technicians are courteous and professional
• We treat your home like it's ours. If we wouldn't do it in our home, then we won't do it in yours.

WE GUARANTEE QUALITY
The highly skilled technicians at Distinct complete a strenuous four-year apprenticeship program. We take tremendous pride in the quality of our service, down to every detail of an installation or repair. Our workmanship is second to none, and we sell only top quality equipment built by leaders in the industry.

WE'LL GIVE YOU THE COMPLETE PICTURE
Whether you're looking to replace your inefficient furnace, add air conditioning, increase the air quality in your home, or repair your existing system, the experts at Distinct will guide you through the entire process. We will explain all your options to you upfront, in a way that will make sense to you. Then we'll help you make the decision that works best for you so that you can feel confident about your choice.

We service the Calgary area for residential and commercial Heating and Mechanical work, we also offer plumbing services in relation to and supplementing the hydronic systems we install. We will provide you with a free consultation to explain all of your available options so that you can choose the scope of work that's right for your home or business.