Concrete Repair, Sealing & Restoration near Calgary, AB

Calgary concrete restoration includes lifting, stabilizing and crack repair for driveways, patios, sidewalks, garage floors, stairs, basement floors and other uneven or damaged concrete around your home or business. Concrete repair and concrete sealing in Calgary is far more cost-effective than a full concrete replacement and can boost curb appeal and resale value. If you would like to fix your damaged concrete, contact one of the companies that offer concrete repair in Calgary listed below.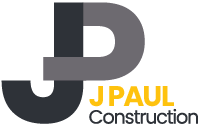 JPAUL Construction is a full-service, design-build general contracting, construction, and building maintenance company. We offer a complete range of services for everything from renovation to new construction for both residential and commercial applications. For projects of any size, we have the capability and experience to supply design specifications and execute construction. We work with our clients to provide the highest level of service and quality in all projects, with a deliberate focus on safety.

Serving Calgary and surrounding area since 2015, JPAUL Construction originated from a passion for construction and is built on a foundation of industry experience. Our team believes in cultivating enduring relationships with our clients and providing cost saving design ideas, and inspiration for innovative construction. Our team works on all types of projects with all sizes of scope.

VokeStone Crowns are industrial quality overlays that look great.
From flat smooth floors to anti-slip floors with drains; VokeStone is a total transformation so you can use your space with no limitations.

VokeStone specialize in nominally flat surfaces whether industrial floors, garage floors or outdoor decks and patios.
Nominally flat for VokeStone is surfaces that finish to a maximum grade of 1.5 degrees or about 1.5 inches per ten feet.
The overlay is a nominal 3/4 inch but fills several inches to attain the desired finished floor profile.

Existing surface problems are not normally of concern whether spalling or cracking, out of level

We offer specialized services such a hot water heating retrofits as part of the services VokeStone overlays unique qualities allows us to include.

At Rock-It Concrete Ltd., we've built our livelihoods on remodeling peoples yards with concrete. From the simple to the lavish, we've experienced it all and we can help you every step of the way. No job is too small or too big for our knowledgeable crews.