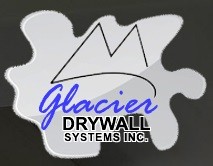 Glacier Drywall Systems Inc. is a full service insulation, drywall and ceiling texture company. We have a dedicated crew that do exceptionally high quality work. Whether you are completing a renovation of an existing home or building a new home, we have the skill to deliver the high quality finish that you are looking for. Check out our photo gallery on our web-site at www.glacierdrywall.com.
Glacier Drywall has extensive experience in drywall home renovations. Whether you've gutted the entire home down to the existing studs, have installed a new kitchen and need the drywall repaired, or added an entire new floor to your home, we have the skill to insulate, vapor barrier seal, board, tape and texture your renovation.
Glacier Drywall has extensive experience with ceiling conversions. Are you tired of the popcorn stipple ceiling. We have a unique process that results in a perfect finish ceiling. Give me a call to discuss and to obtain a quote on your ceiling conversion
Had a water leak and need your ceiling repaired? No job is too small. Give Bob a call at 403-613-4381.
Glacier Drywall is licensed, insured, current with WCB, an accredited A+ member of the BBB with no complaints, and enjoys a 9.9 out of 10 rating on Homestars. We're proud of our reviews. Check them out.
Glacier Drywall services include;
- drywall boarding and mudding (the taping process) right to finished sand, ready for paint
- ceiling textures of all types; stipple, splatter coat texture, orange peel and knockdown
- L-5 hand trowelled floated ceilings for a perfect finish even in high light through large windows
- insulation installation - whether for the new EnerGuide Rating System (replacing r-value), Safe N Sound
Roxul installation for sound abatement, or blow-fill top up in the attic for energy savings.
- Renovations and Repairs - additions to your home, changes of the floor plan, need old wall touch-up,
basement development, garage finishing; no job is too small or too complicated.