Best Asphalt and Cedar Roofing Contractors near Edmonton, AB

Asphalt and Cedar Roofing Contractors in Edmonton have the knowledge, equipment, and skills to get any roofing job done safely and correctly. Roof installation and repair is a potentially dangerous job and better left to a professional roofing contractor. A trusted roofing company will know how to trouble shoot issues like venting, ice dams and water damage. Find a trusted Asphalt and Cedar roofing contractor in Edmonton below.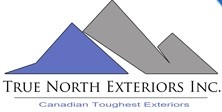 Our professional and experienced in house formed crews will perform outstanding work for your next house project. From a new roof, new windows, eavestroughs, siding, deck or even a new garage we will be happy to provide with or top work. Edmonton siding contractors can be found here.
With over 20 years in the roof business, we have encountered virtually every situation you can think of. Whether it is a standard roof repair job, flat roofing job or something else, we have the experience and expertise to ensure that we take care of your roof and you.

We take pride in doing a great job on all of our roofing and siding projects. With that committment to quality comes our committment to safety on all our jobs.

We now have special financing options available with excellent rates to accommodate all financial needs. See our website for more details.


We specialize in:
- 2 ply SBS flat roofing residential/commercial
- 1 ply epdm & pvc flat membranes
- Asphalt shingle replacements residential/commercial
- Cedar shake conversions & installs residential/commercial
- vinyl siding conversions & installs residential/commercial
Repairs, gutters, soffits & facia
The professionals at MCM Home Exteriors have been renovating Alberta homes for over 30 years. Whether you want to lower your energy bill, boost your property value, or improve your home's aesthetic appeal, we can help. The next time you need professional exterior renovations in Edmonton, Red Deer, and more, call MCM.
At Crest Roofing & Co we specialize in residential and commercial roofing services within Edmonton and its surrounding areas. We can repair or replace your Tar and Gravel flat roof or your Asphalt Shingles, as well as any and all of your roof needs including re-roofing, eavestrough installation and repair, snow removal, and more!

Roof-Ex is a family business, owned and operated by Jules Chabot, Edmonton resident for over 25 years.

We are a local company employing roofers with years of roofing experience.

As active members in the community, we thrive on providing you with the best roofing experience. To do so, we are WCB insured and registered with the Edmonton Better Business Bureau.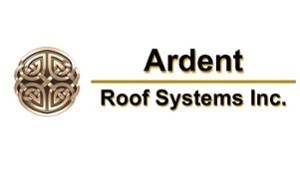 Ardent Roof Systems Inc has a proven record of excellence in Asphalt and Cedar shingle roofing projects in Edmonton, and as an Owen's Corning Preferred Roofing Contractor in Edmonton, we are proud to offer a 50 year non-prorated warranty, making it one of the best warranties available to the Edmonton Community.


As experienced and certified Edmonton Roofers with over 15 years experience, we've seen it all. From small projects to big ones, we've got your needs covered. We can help you out with just a simple garage to the most complex roof repairs.

We specialize in custom metal roofing and we also offer a full range of roofing services including commercial, residential and industrial roofing.