Best Asphalt and Cedar Roofing Contractors near Edmonton, AB

Edmonton roofing companies have the knowledge, equipment and skills to get any roofing job done safely and correctly. If your asphalt roofing in Edmonton is peeling, curling and if you find you have missing shingles, it is time for a new roof! Installing a roof is a potentially dangerous job and better left to Edmonton roofers. A trusted and experienced roofing company will know how to trouble shoot issues like venting, ice dams and water damage. Find trusted roofing contractors in Edmonton in the listings below.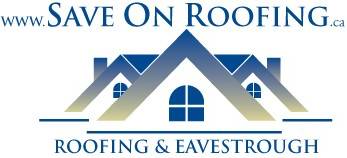 When you need a reliable residential roofer in Edmonton, count on Save On Roofing for affordable re-roofing without sacrificing workmanship. Our goal is to deliver the WOW factor. Our roofers are prompt, professional and clean—often we leave a site tidier than when we arrived! After all, we want you to feel comfortable with our crew on your roof, not to mention pleased with the result.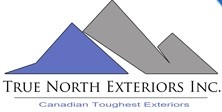 At True North Exteriors, we ensure every costumer is satisfied by providing quality services and reliable products.
Our professional and experienced in house formed crews will perform outstanding work for your next house project. From a new roof, new windows, eavestroughs, siding, deck or even a new garage we will be happy to provide you with our top work.
Contact us today to receive a free quote, or to learn more about our services!
With over 20 years in the roof business, we have encountered virtually every situation you can think of. Whether it is a standard roof repair job, flat roofing job or something else, we have the experience and expertise to ensure that we take care of your roof and you.

We take pride in doing a great job on all of our roofing and siding projects. With that committment to quality comes our committment to safety on all our jobs.

We now have special financing options available with excellent rates to accommodate all financial needs. See our website for more details.


We specialize in:
- 2 ply SBS flat roofing residential/commercial
- 1 ply epdm & pvc flat membranes
- Asphalt shingle replacements residential/commercial
- Cedar shake conversions & installs residential/commercial
- vinyl siding conversions & installs residential/commercial
Repairs, gutters, soffits & facia

As experienced and certified Edmonton Roofers with over 15 years experience, we've seen it all. From small projects to big ones, we've got your needs covered. We can help you out with just a simple garage to the most complex roof repairs.

Roof-Ex is a family business, owned and operated by Jules Chabot, Edmonton resident for over 25 years.

We are a local company employing roofers with years of roofing experience.

As active members in the community, we thrive on providing you with the best roofing experience. To do so, we are WCB insured and registered with the Edmonton Better Business Bureau.

15 Years Ago Joe Sargeant started his career working in the roofing industry beside a set of industry outsiders who focused on a set of simple principles.

Great Craftsmanship, on roofs that are completed in a day, with zero subcontracted workers, only hourly employed people who have no reason to take a shortcut.

10 years later that company went from a handful of guys working side by side with the owners, to being sold as they retired.

As the culture there changed with new ownership - Joe wanted that atmosphere of standards and expectations back. So he forged his own path with a best friend now business partner, and start up Sargeant's Roofing. Not forgetting the principles that made his teachers, mentors, and former bosses successful, and their customers happy and loyal for the long term.

Now Sargeant's Roofing is synonymous with Quality Work, Fair Pricing, Integrity and Happy Customers! We focus on teaching first, selling second. The owners quote the roofs, are present for the installation of the roofs, and collect payment at the end - only once you are 100% satisfied. That way timely communication and consistent work product delivery are something we can promise every time!
Crest Roofing & Co. is a full-service residential and commercial roofing contractor, serving Edmonton, Alberta and its surrounding areas for over 18 years. Owner and operator, Chris Fraser, and our team of skilled and experienced roofing professionals are committed to taking extra care and ensuring your satisfaction upon completion of your roofing project.

At Crest Roofing & Co., we understand how important it is for you to safeguard your investment, which is why we endeavor to deliver the highest level of workmanship, professionalism, and customer service in the industry today. By providing a wide range of roofing services for all types of residential and commercial structures, our team has established many long-standing partnerships with our clients, and we look forward to enjoying the same success with you.

Never have to worry. Get the stability you deserve.

Protect your home or business, with roofing and a relationship that lasts.