The Best Granite Countertop Companies near Calgary, AB

Calgary Homeowners often choose granite countertops for their natural beauty and incredible durability. Unlike synthetic surfaces knives are unable to scratch granite and heat from cookware has almost no effect on it. Choosing natural stones like granite or marble countertops will increase your home's resale value. Find a granite countertop installer below or view a listing of granite slab warehouses by browsing the sub-categories.



OK Granite Ltd specializes in premium kitchen and bathroom countertops that will turn your home into something truly unique. All of our high end products are offered at a competitive prices, which allows us to charge our clients the lowest rates in Calgary.

Pacific Stone Fabrication, Marble & Tile delivers the best selection of top quality materials worldwide. We actively seek out and build relationships with new suppliers, outsourcing some of the most exquisite pieces on the planet! This is just one of the many reasons why we are Calgary Alberta's leading custom granite shop.



Your home is one of the largest investments you'll make in your lifetime, making the appearance of your home crucial to your everyday comfort. Whether you are renovating to increase the value of your home, or perhaps to fit your personal style, we are here to assist you in choosing out the material that is right for you. We carry over 250 varieties, colors, textures, & patterns of unique stone products including granite, marble, limestone, onyx, travertine, soapstone, slate and engineered quartz. Our material is premium grade A imported directly from quarries worldwide.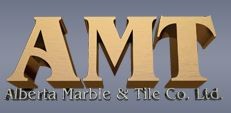 Let us take the guesswork and stress out of the selection process with our wide range of products, including marble, granite and engineered stone. Our knowledgeable and experienced sales consultants are there to guide you and help you decide what product is right for you.
Our crews are led by highly qualified, talented and experienced craftsmen who have had more than 20 years of experience in the stone industry, are passionate about their work and stringent on quality and the fine details which sets us above the ordinary.