Best Eavestrough & Gutter Companies near Edmonton, AB

Your eavestroughs are a crucial part of your home's drainage system. Clogged, damaged or poorly installed eavestroughs will effect water drainage off your roof and could cause costly water damage to your home. Edmonton's best eavestrough & gutter companies are knowledgeable and experienced specifically in eavestroughs. Professional installation and high quality materials will improve your home's drainage and protect it from water damage for years to come. Contact one of these accredited eavestrough & gutter companies in Edmonton today!


The professionals at MCM Home Exteriors have been renovating Alberta homes for over 30 years. Whether you want to lower your energy bill, boost your property value, or improve your home's aesthetic appeal, we can help. The next time you need professional exterior renovations in Edmonton, Red Deer, and more, call MCM.

As experienced and certified Edmonton Roofers with over 15 years experience, we've seen it all. From small projects to big ones, we've got your needs covered. We can help you out with just a simple garage to the most complex roof repairs.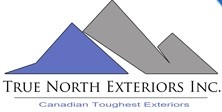 Our professional and experienced in house formed crews will perform outstanding work for your next house project. From a new roof, new windows, eavestroughs, siding, deck or even a new garage we will be happy to provide with or top work. Edmonton siding contractors can be found here.
Categories:
Deck Builders
,
Decks
,
Eavestrough
,
Garage
,
Garage Builders
,
Insulation
,
Insulation Contractors
,
Roofing
,
Roofing - Asphalt / Cedar
,
Siding
,
Siding Contractors