Landscaping Materials & Supplies near Calgary, AB

Get landscaping supplies in Calgary from one of the certified companies listed below. From simple DIY projects like enhancing your garden to major backyard makeovers, Calgary landscaping products can help you complete your outdoor project. Supplies could include sod, gravel, flower bed edging, tools, landscaping bricks and other landscaping materials. Start planning your next outdoor renovation project and visit one of the trusted companies listed below.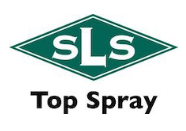 Natural organic mulch and soil blends serving Cochrane, Calgary, Edmonton and surrounding areas. We provide Blower Truck Mulch and Soil applications, Bulk Deliveries and Hydroseeding
Bark Mulch Depot and BMD Landscapes has been providing landscape supply and maintenance services to the Springbank and Calgary area since 2000.
Each Centre offers a wide assortment of decorative rocks, landscape boulders, paving stones, precast products, sand, gravel, and many more landscaping accessories.