Stone Masonry Contractors near Edmonton

Edmonton masonry contractors can improve the look of your home and increase property value with professional stone work. Masonry in Edmonton can give your home a unique and timeless look, it is very durable and will last for years to come. The masonry contractors in Edmonton listed below are experienced with working with stone, ensuring beautiful masonry and stone design, quality products and materials, experienced craftsmanship and exceptional results. Enhance your curb appeal with Edmonton masonry contractors!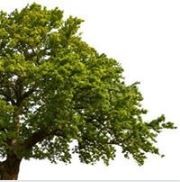 Greentree's design team is here to help you develop your landscape project. You may have an idea or a concept of what you would like implemented into your overall design, and we can expand on this. By using our expert knowledge and experience, we will aid you in the execution of your vision.

Feeling overwhelmed by all the possibilities? Have no clue what will work for your yard? No problem!

We want you to have an amazing yard! Our passion is landscaping, and we can come up with a concept for your landscape right from scratch, after talking to you and taking a walk with you through your yard.

With our years of extensive education and experience in the landscaping field, we will use our specialized knowledge to create an exceptional experience for you.

From conception, to design, to construction, to everything outdoors, trust Greentree.

Justin Avery Masonry was established in 2012 and specializes in face brick, thin brick, manufactured stone, natural stone installations and more. As a 3rd generation bricklayer/stone mason, Justin has decades of combined experience in the trade, offering design and solutions with regards to any masonry install.

Whether it's a new build or renovation you can place your trust in us to guide you through the process and selections, making it simple and saving you time and worry while making positive transformational changes to your living space!
Stone Solutions is an Edmonton based masonry company with over 20 years of combined experience in construction. With a dedicated staff we know how to get the job done and meet our client's needs. Our commitment to you, like our product, is rock solid. We have the best Masonry Contractors in Edmonton. Visit our showroom and let one of our experts help you! **Must make appointment.