Stone Masonry Contractors near Edmonton

Edmonton masonry contractors can improve the look of your home and increase property value with professional stone work. Masonry in Edmonton can give your home a unique and timeless look, it is very durable and will last for years to come. The masonry contractors in Edmonton listed below are experienced with working with stone, ensuring beautiful masonry and stone design, quality products and materials, experienced craftsmanship and exceptional results. Enhance your curb appeal with Edmonton masonry contractors!


Stone Solutions is an Edmonton based masonry company with over 20 years of combined experience in construction. With a dedicated staff we know how to get the job done and meet our client's needs. Our commitment to you, like our product, is rock solid. We have the best Masonry Contractors in Edmonton. Visit our showroom and let one of our experts help you! **Must make appointment.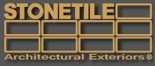 STONETILE is an exterior wall product consisting of beautiful manufactured tiles and moldings with the authentic look of handcrafted stone. A designers dream as we have a range of styles inspired by different architectural periods. Stonetile has been an integral part of over 5000 projects to date. Drive around the city and you will see some of the finest homes with Stonetile. Stone tile has Masonry Contractors in Edmonton.