The Best Insulation Companies near Edmonton

Winner of Consumers Choice Award 2014, 2015, 2016, 2017, 2018 and 2019.

J&G Urethanes / Superior Spray Systems has been in business for over 35 years. We are also one of Alberta's largest providers of polyurethane spray foam insulation and spray on thermal barriers. Our company is proud to say that we are multiple year Consumer Choice Award winners. We feel that winning such prestigious consumer voted awards just further punctuates our long standing commitment to excellence.

With our knowledgeable staff and certified sprayers we are able to offer you a quality job no matter what insulation needs you have. Our diverse experience also means that we can easily work with customers from industries such as: oilfield, industrial, residential, commercial, and automotive. So if you are looking for qualified knowledgeable sprayers, and an award winning experience, then J&G Urethanes / Superior Spray Systems is still your number one choice!

It's this pursuit of quality that has helped us grow into one of Alberta's leading insulation contractors.
Thermo Solutions Insulation is proudly customer service driven. Quality assurance and service are paramount in our process. With our attention to detail, our end product is more cost effective and saves our customers money.
Certified in spay-on polyurethane foam, and specializing in the Weathershield cellulose insulation system – the most environmentally friendly insulation product on the market today.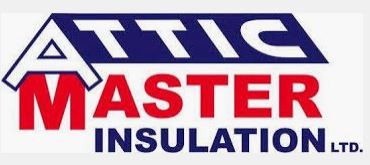 Virtually all homes can benefit from more attic insulation. Upgrading your existing attic insulation will reduce home heating costs and save you money.

Whether you're looking for spray foam insulation, an attic insulation upgrade, attic insulation removal, blown in blanket system, batt insulation, or poly vapor barrier, we do it, and most importantly, we do it right.

Maximize the energy efficiency of your home by enhancing the insulation in your attics and walls. This upgrade comes at an affordable cost to the consumer. Insulation, along with proper ventilation is imperative to the overall health of your home.