General Contractors near Edmonton, AB

Find pre-screened general contractors for your home improvement project near Edmonton. General contractors provide full services for major home renovations. No matter how big or small the project is they'll work with you from concept to completion, including the organization of other trades or services throughout the job. The general contractors listed below have gone through our stringent accreditation process, passed background checks and have proved their reputations, quality of workmanship and customer service.



BPI Inc. specializes in renovations of ALL types - commercial and residential. Want to change the interior of your business, WE CAN HELP, renovate your basement, develop a man cave or just want your kitchen or bathroom updated - WE CAN HELP with professional trades, drawings and an estimate to get things moving.
Now, we are excited to add another division:
BPI Inc has launched a new division! We are excited about our NEW Tenant Improvement/Maintenance division. Our team of contractors are dedicated and professional and our work is alway quality and guaranteed!! We can provide insight and direction for all Tenant Improvements needs. Looking to change your office space or have a new space that needs a complete makeover. Trust BPI Inc for
- Design - Demolition - Rebuild -
from millwork to flooring and painting and everything in between. A General Contractor with the experience and knowledge to get your project done - On TIME and ON BUDGET!

BPI Inc.
Call us for a free estimate
780-995-9051!!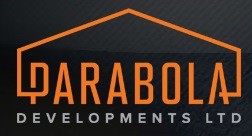 Parabola Developments is looking to develop your basement or build you a new, modern, infill, home.
Basement development is what we do best. It will give you a whole new area of living space that you never had before, and we do it within 6 weeks of commencing. We have got the system down to an art, where you will always know what is coming next and who will be entering your house to get the job finished.
If is a home builder you are looking for, then you also have come to the right place. you may go to www.parabolahomes.ca to check out if you would like to see what we do there.


Residential Renovations

Complete interior and exterior renovations, including additions. From concept to design to reality

Providing top quality renovations to our customers since 2006. We believe that every job is a self-portrait of the person who did it and that our work is not good enough for our customers until we are proud enough to put our name on it.

All workmanship guaranteed for a full 5 years

Providing Edmonton's highest quality interior home renovations, exterior home renovations, decks, fences, roofs, general contracting and custom built homes.

From replacing windows to remodelling your basement, Willowdale Renovations has experience in all types of home renovations.
Our designs are a reflection of today's needs, whether it be building a new infill or renovating an existing home.
We listen to our client's needs, understand that anything can be achieved and foster an environment for the materialization of dreams.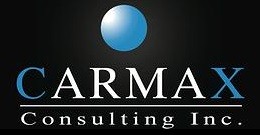 CARMAX Consulting is an Edmonton Renovation and construction firm focused entirely on the requirements and goals of our clients. We specialize in both Residential and Commercial renovations and improvements.

Carmax Consulting Inc. has been recently awarded a 2016 Consumer Choice Award for Construction Consulting in Northern Alberta
BelVan Group of Companies Inc. is a fully insured General Contracting company offering project and construction management services in both the Residential and Commercial Tenant Improvement markets. Our custom home division, BelVan Homes, specializes in custom infill homes and major home renovations in the Edmonton and surrounding areas. BelVan Construction, our Commercial Tenant Improvements division, looks after getting your new business location up and operating. We handle everything from conceptual design development, budgeting, permitting and construction, all the way through till occupancy.
Provide a full spectrum of construction and management services that create age friendly accommodations for our senior homeowners, through intelligent design, innovative remodeling and efficient renovating of their current homes, so they can age in place safely and continue to enjoy their home for as long as possible.