The Best Hard Surface Floors Cleaning Companies near Edmonton, AB

Call a professional to clean and make those hard surface floors look brand new! Browse our free online directory and find the best hard surface floors cleaning companies near Edmonton that is Renovationfind-approved!

At All Seasons Commercial Cleaning, we believe a satisfied client is a client for life. Our passion for cleanliness and an unwavering commitment to exceptional customer service is a winning formula for business owners seeking reliable, high quality, worry-free commercial cleaning services.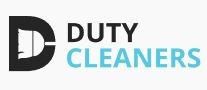 There is a reason why our company has earned 5-stars across the board. Over the years we have established our local business around three principles, honesty, being on time, and our technicians providing a thorough cleaning.