Energy Saving & Efficient Products near Edmonton, AB

Do you want to lower your energy costs? Below are trusted Companies in Edmonton where you can save money with the latest energy saving products. From LED lighting to Solar Power Products to Wind Power & Turbine Products, these companies have it all.



We have been Brightening homes in Alberta for over 20 years.

With Solatube Daylighting Systems, sometimes called tubular skylights, you can enjoy pure, bright, natural sunlight throughout your home.

As the only company with a team of dedicated daylighting experts, we make it our aim to know more about daylighting than anyone else.
We are working with Albertans to build a better tomorrow.
No matter the size or shape of your home, you can benefit from a solar power system.

Kuby Renewable Energy Ltd. is your full-service solar panel installation and electrical contractor. We specialize in the engineering, procurement and construction (EPC) of solar power systems, electrical projects, and electric vehicle chargers for homes and businesses. Kuby Energy is a professional electrical contractor based out of Edmonton, AB servicing all of Western and Northern Canada.

A skylight can provide your home or business with daylighting and warmth. When properly selected and installed, an energy-efficient skylight can help minimize your heating, cooling, and lighting costs.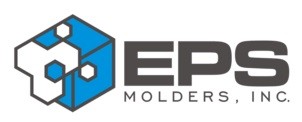 Not just another EPS insulation supplier. Our pricing provides cost effective values for any project. Standard products include EIFS, sheet insulation, void forms, hydronic floor insulation, Geo-foam, flat and sloped roof packages. We also offer custom mouldings, profiles, dock systems, and precut insulation for large projects. In every case, we offer the best options for standard or unique solutions, dedicating effort, time, and thought to ensuring the needs of our customers are met in the most economical, environmental, and fully beneficial way.