Custom Exterior Door Companies Near Edmonton, AB

Find RenovationFind Certified Edmonton Exterior Door Companies that have been pre-screened and are continually monitored on 7 important criteria. Click their profiles to see more.

Replacing your exterior doors has many benefits. Custom exterior doors will enhance curb appeal and security, improve efficiency and reduce energy costs as well as reduce outdoor noise transmission. Windows and doors have a great return on investment and could improve your properties resale value. Discover more benefits of having your old drafty doors replaced by efficient ones.



HERR window & door specializes in the supply and install of the best windows and doors for each customer.

We shop several window companies for each job so you can decide what windows are best for you.

The door systems we custom build in our facility here in Edmonton. As Edmonton's only ThermaTru Design Gallery every style from Traditional, Contemporary, and Mid Century Modern are available. .
Every install is done by Journeyman Carpenters or those wanting to be Journeyman Carpenters. HERR's men not only the HOW but the WHY as well.

We are a custom window and door shop. We can help you design your own unique fiberglass entry door, to suit your style and the architecture of your home.
-If you want an exact replica of your 1956 solid wood entry door, we can make that happen.
-If you want a 10' tall 48" wide 2" thick door, we can manufacture it.
From traditional to modern, modern to contemporary, ornate to clean, you name it, we can make it.

QualiGlass Windows & Doors Ltd. has been part of this community for the last 25 years. We've earned a reputation for making homes more beautiful, more energy efficient and more valuable with vinyl replacement windows. Our windows are custom-built locally using high-quality REHAU vinyl systems and accessories from other leading brands.

We install pvc windows,entrance doors, steel doors and frames, new locks,new siding, renovate homes ,bathrooms, tiles, basement windows,bay window, and decks. Edmonton Siding Contractors. **PLEASE BE ADVISED THIS BUSINESS DOES NOT HAVE A SHOWROOM**

At Barcol Doors & Windows we have a huge selection of high-quality garage doors, entry and exterior doors and we're proud to be a Steel-Craft Door Products Authorized dealer! With years of experience and training, the Barcol Doors & Windows team will help you select the right door for your needs.
The professionals at MCM Home Exteriors have been renovating Alberta homes for over 30 years. Whether you want to lower your energy bill, boost your property value, or improve your home's aesthetic appeal, we can help. The next time you need professional exterior renovations in Edmonton, Red Deer, and more, call MCM.

For new construction, exterior renovations, upgrades and repairs, you can entrust your home to the bonded and insured crews of A B Renovations. Have your windows, exterior doors and siding pay for themselves in energy savings and enjoy affordable curb appeal. When looking for siding contractors in Edmonton, consider us.

We offer free in-home consultations for any and all window and door questions you may have. Our representatives bring plenty of information and samples of multiple window types. Plus, our professionals will measure your window or door openings for you. Best of all, we'll provide a quote for any window or door project at no cost to you.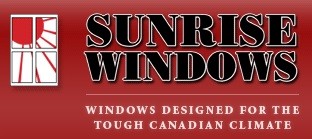 Sunrise Windows & Doors Depot understands our tough Canadian climate, so we install Canadian-made windows and exterior doors from Edmonton to St. Albert, Sherwood Park, Mill Woods and surrounding areas to keep you fully insulated from Mother Nature's rude blast.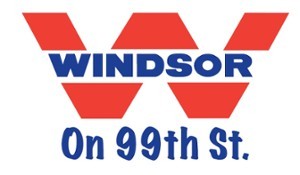 We carry a large assortment of domestic and exotic woods for every type of project... we have it all!
Categories:
Cork Flooring
,
Deck Products
,
Decks
,
Doors
,
Fence
,
Fence Materials
,
Flooring
,
Hardwood Floor Retailer
,
Hardwood Flooring
,
Mouldings
,
Vinyl flooring