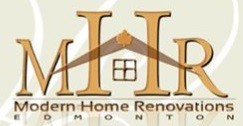 Modern Home Renovation has over 20 years of experience in the industry and served hundreds of happy customers. Originally established in Freiburg, Germany we provide quality work with affordable pricing. We always strive to accommodate requests, and will assist you from the design stage right through to the finished product. We strive to provide all our customers with satisfaction, trust and exceptional results. German workmanship with exceptional results!

We provide the following services:
- Basement Development
- Hardwood and Laminate Flooring
- Marble, Ceramic and Granite Tile
- Stone Work
- Door Installation
- Bathroom Remodelling
- Framing and Drywall Installation
- Trim, Casing and Baseboards
- Painting
- Decking and Fencing
AND MUCH MORE!