Best Fence Contractors near Edmonton, AB

Fence contractors in Edmonton can help you add security, privacy, and curb appeal to your home with a new fence. A well-built fence can increase the value of your property while creating a secluded space for outdoor entertaining, relaxation, gardening or for the kids to play. Whether you are looking to build a wood fence or ornamental fence for your residential property, or are a commercial business interested in a chain link fence or vinyl fence, you will find fence builders in Edmonton that you can trust in the listings below.



How about letting HGB Construction and Maintenance Services help you with your home and office maintenance needs, freeing you up for the things which are most important to you? Don't be overwhelmed with your home and office repair needs. Call us now for a free assessment and let one of our skilled handymen help you get your project complete.
The Handy Neighbours Ltd. offers you professional, safe, and reliable services at fair and affordable price. We believe in high quality customer care, from basic home repairs to full renovations, all done with the guaranteed high quality care that you can trust.

Landscape solutions specializes in full package services, where home-owners are looking for a one-stop shop for all of their outdoor needs. Landscape-Solutions offers design and build services for Edmonton and the surrounding area. In addition we also provide redesigning and revitalizing existing outdoor spaces.

Daniel and Gillian are both engineers by trade, and are passionate about landscaping. Gillian's background in Civil Engineering gives the company a thorough understanding of all aspects of earth works such as soil compaction, water drainage, lot grading certificates, erosion, retaining wall and patio bases. Daniel's background in Industrial Engineering and Project Management gives the company the added advantage of being able to execute complex scopes of work while remaining on time and on budget. They enjoy taking the extra time to ensure the job is done right the first time, and are willing to go the extra mile to please their customers.

Daniel has been doing landscaping projects for over 15 years, and has also owned and operated a Deck and Fence company. His long term goals are to have his own tree farm, and greenhouse nursery that he will be able to supply to the public, and to their customers. Gillian has a background in Civil engineering, therefore she understands dirt, grading, concrete, and stone work very well, Gillian also owns an Irrigation company.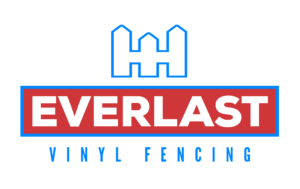 Everlast Vinyl Fencing can provide the perfect Vinyl Fence for your home or landscape, whether you're looking for the security of a privacy fence or the traditional accent of a picket fence. Choose from a variety of styles, designs and sizes to find the fence that suits your landscaping needs.