Best Flat Roofing Contractors near Vancouver, BC

Flat roofing in Vancouver can be troublesome as flat roofs do not shed water or snow as quickly as steeper roofs, making them more susceptible to leaks and damage. Flat roof companies in Vancouver specialize in these types of roofs. They will ensure the proper Vancouver flat roofing system is installed, including effective membranes, to reduce or eliminate water issues and further damage. The flat roof contractors in Vancouver listed below use quality materials, proper installation and will ensure your home is protected against leaks and damage.



Vancouver, British Columbia

Vancouver, British Columbia
Citadel Roofing specializes in providing roofing repair and maintenance services for residential, commercial, and industrial projects. From minor repairs to large scale projects, we are here to help and you can feel confident that you are dealing with an expert and professional every step of the way.
Vancouver, British Columbia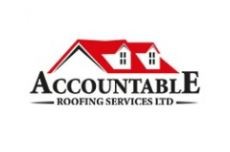 With all that combined experience in the roofing industry Accountable Roofing Services Ltd has established a strong reputation within the Lowers Mainland's residential and commercial market. Its years of unparalleled experience has made this reliable roofing company an industry leader, specializing in Asphalt/Fiberglass Laminate roofing Installations, Cedar Roof Conversions, and New Cedar Roofs.