Best Eavestrough & Gutter Companies near Vancouver, BC

Your eavestroughs are a crucial part of your home's drainage system. Clogged, damaged or poorly installed eavestroughs will effect water drainage off your roof and could cause costly water damage to your home. Vancouver's best eavestrough & gutter companies are knowledgeable and experienced specifically in eavestroughs. Professional installation and high quality materials will improve your home's drainage and protect it from water damage for years to come. Contact one of these accredited eavestrough & gutter companies in Vancouver today!



Vancouver, British Columbia

We work with many residential home owners within Langley, and the Lower Mainland/Fraser Valley, and provide excellent workmanship and great customer service.
Vancouver, British Columbia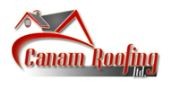 Canam Roofing Ltd is your trusted repair and renovation source for you home's project. When we started out as a roofing company, we made it a principle to use only the best roofing products and provide superior Roofing services. As well as professional Siding and Gutter repair and installation.
Vancouver, British Columbia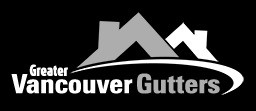 Vancouver Gutters is your leading installer for gutters, downpipes and leaf screen in Vancouver and all regions of the Greater Vancouver area.
With over a decade, of hands on experience, our top rated team will provide nothing but the best in quality workmanship and grade A service.
Vancouver, British Columbia

We take pride in our work and are confident you will be satisfied with any services provided by Black Bear Gutters.