Best Bathroom Renovation Contractors near Vancouver

Vancouver bathroom contractors can help you improve the appearance and functionality of your bathroom. Professional bathroom development can also help increase your home's resale value. Companies that offer bathroom remodeling in Vancouver can do a complete overhaul including installing a new tub and/or shower, tile, flooring, countertops and other features. Increase aesthetics, function and value of your bathroom by contacting one of the certified companies listed below that offer bathroom renovations in Vancouver.

Vancouver, British Columbia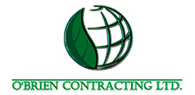 CREATING EFFICIENCY AND SUSTAINABILITY IN THE HOME!!!



VISION:

To be the #1 world leader and innovator in green, sustainable building. Creating off grid homes, communities, and potentially even cities that will help in lowering our footprint as a whole on this wonderful planet we call home. In doing so we will create a sense of PEACE!!!!!

MISSION:

We increase the efficiency and sustainability of homes. By checking all areas of your home we can see what needs to be improved on to give you the best quality and comfort possible. We think outside the box considering all options and using highly trained specialist in any given field to ensure you are living as efficiently as possible. We care about everyone's happiness and work with those willing to take the next step, whether it's for personal gain or your just ready to make a change. BUILDING A GREENER FUTURE TOGETHER!!!

CORE VALUES:

Family
Integrity
Trust
Total Respect
Cleanliness
Passion
Quality
Care
Accountability


Certified from the GVHBA
Vancouver, British Columbia

We do kitchen and bathroom design and remodeling, fireplaces, windows, finish carpentry, painting, tiles, plumbing and electrical and so much more.
Vancouver, British Columbia
Achieve the space of your dreams with complete design and construction services from Total Renovations in the Lower Mainland. Serving residential and commercial customers throughout Surrey, Langley, White Rock, Greater Vancouver and beyond since 1985, we take pride in adding function and appeal to properties of all types. Whether you are looking for a simple modernization or extensive remodelling, Total Renovations has your solution.
Vancouver, British Columbia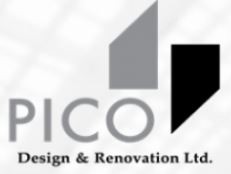 Pico Designs Renovation Ltd. is a general contracting company. Carlos Naranjo is a skilled craftsman with more than 20 years of experience providing renovation, expansion, restoration and tenant build-out service to residential and commercial clients. Pico Designs Renovation Ltd. brings that skill, craftsmanship, experience, and solid reputation for customer satisfaction areas of the Lower Mainland.


Vancouver, British Columbia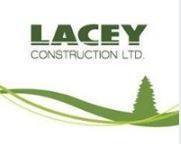 Lacey Developments Ltd. is your full service contractor offering beautiful custom residential and commercial work in the Fraser Valley. From Mayne Island to Whistler to Boston Bar with a focus on the Fraser Valley, we have extensive experience helping our clients build their dream homes, renovations and commercial repairs and renovations.
Vancouver, British Columbia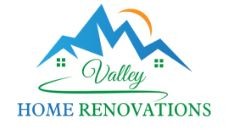 Learning and discovering new ways to make your home the best it can be is our goal. See how our passion, vision and experience can make a difference in your home!