Bathroom Renovation & Remodeling in Vancouver, BC

Vancouver bathroom contractors can help you improve the appearance and functionality of your bathroom. Professional bathroom development can also help increase your home's resale value. Companies that offer bathroom remodeling in Vancouver can do a complete overhaul including installing a new tub and/or shower, tile, flooring, countertops and other features. Increase aesthetics, function and value of your bathroom by contacting one of the certified companies listed below that offer bathroom renovations in Vancouver.

Vancouver, British Columbia
We are a Vancouver, Canada-based construction company that specializes in the development of bespoke homes, renovations, and maintenance and repairs. With almost two decades of experience in this field, our general contractor Osmond's main objective is earning the trust of our clients. We take satisfaction in all of our jobs, large or small, and have a reputation for dependability and consistency. We engage with a wide range of experts, including architects, engineers, interior designers, and other professionals, to help our clients make the most important advantageous decisions for their homes.

We are pleased to inform that, in addition to developing and improving homes, we now sell and provide microcement services. We work with well-known companies all across the world. We are thrilled to help our clients transform their homes into architectural visions thanks to the variety of textures and finishes this product can offer.

We are dedicated to collaborating with our clients and aiding them in reaching their project objectives from beginning to end. We are committed to delivering great results on each and every job. We not only do the job, but we also ensure that it is done correctly. We are a fully licensed and certified company that provides 2-5-10 Year Home Warranty Insurance. Our Better Business Bureau rating is A+, and we are listed on RenovationFind and HomeStars!
Vancouver, British Columbia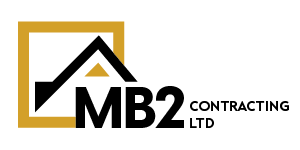 From home renovations to regular maintenance and small home repairs, you can count on our fully insured and licensed technicians to always be professional and to arrive on time. We are efficient and fully-trained to deal with whatever you need help on.

We pride ourselves on doing a good job. We hold ourselves accountable for every detail of each job, regardless of size. MB2 Contracting is focused on these values:

Quality workmanship
Professional & fully-trained
Cost-efficient solutions

Contact us today to get a free quote!
Vancouver, British Columbia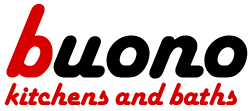 Our exclusive designer lines represent the highest in quality materials, sleek forms and functionality. No matter what your personal style Buono Kitchens & Baths have a look for you and your home.