Best Handyman Services near Vancouver

Vancouver handyman services include home repair, maintenance and minor home renovations. These jacks-of-all-trades can assist with a wide range of projects and repairs from installing flooring, patching drywall and bathroom remodels to fixing sticky doors or a leaky faucet. To hire a handyman in Vancouver, browse the trustworthy companies listed below. Whether the job is big or small, they will get your home improvement jobs done properly, with quality workmanship and will deliver an exceptional customer experience.



Vancouver, British Columbia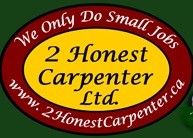 2 Honest Carpenter is committed to providing clients with a variety of Home Improvements, Repairs, and Maintenance for their homes. We are located in Richmond, B.C. with clients located all over the Lower Mainland. The work ethics for 2 Honest Carpenter are straight forward - they are based solely on Knowledge, Experience, Trust, & Reliability.
Vancouver, British Columbia
Handyman services include home repair, maintenance and minor home renovations.
Vancouver, British Columbia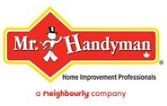 Our team has extensive training and experience handling simple tasks such as building a new shelf to major projects such as kitchen renovations. Big or small, our professionals can tackle them all.