Best Garage Builders near Vancouver, BC

Garage builders in Vancouver can build you a quality garage that will provide a secure place to park your vehicle, additional storage and will improve your home's resale value. Vancouver garage builders will take care of all the details of your new build and some can provide complete DIY garage packages for those who want to tackle the building project themselves. Start building your garage in Vancouver by contacting one of the accredited garage building companies below.



Vancouver, British Columbia

We are skilled at providing multi-disciplinary design and construction services to meet the needs of those homeowners looking to renovate or add on to their existing home.
Vancouver, British Columbia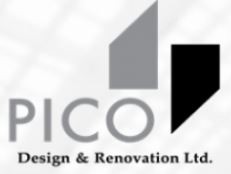 Pico Designs Renovation Ltd. is a general contracting company. Carlos Naranjo is a skilled craftsman with more than 20 years of experience providing renovation, expansion, restoration and tenant build-out service to residential and commercial clients. Pico Designs Renovation Ltd. brings that skill, craftsmanship, experience, and solid reputation for customer satisfaction areas of the Lower Mainland.