Best Asphalt and Cedar Roofing Contractors near Vancouver, BC

Vancouver roofing companies have the knowledge, equipment and skills to get any roofing job done safely and correctly. If your asphalt roofing in Vancouver is peeling, curling and if you find you have missing shingles, it is time for a new roof! Installing a roof is a potentially dangerous job and better left to Vancouver roofers. A trusted and experienced roofing company will know how to trouble shoot issues like venting, ice dams and water damage. Find trusted roofing contractors in Vancouver in the listings below.



Vancouver, British Columbia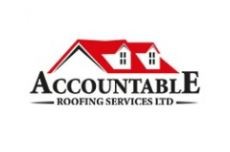 With all that combined experience in the roofing industry Accountable Roofing Services Ltd has established a strong reputation within the Lowers Mainland's residential and commercial market. Its years of unparalleled experience has made this reliable roofing company an industry leader, specializing in Asphalt/Fiberglass Laminate roofing Installations, Cedar Roof Conversions, and New Cedar Roofs.
Vancouver, British Columbia
Citadel Roofing specializes in providing roofing repair and maintenance services for residential, commercial, and industrial projects. From minor repairs to large scale projects, we are here to help and you can feel confident that you are dealing with an expert and professional every step of the way.
Vancouver, British Columbia
Almost everywhere you look in a residential area, you can find residential roofing companies. You simply can't own a house, without having your roof looked after and maintained – especially living in BC. With this knowledge, it's pretty clear as you look around that there are many roofing companies to choose from. However, many businesses can perform a task adequately, but very few can provide the excellent roof service that Army Roofing offers. We are a family owned and operated business that view ourselves as a stamp in our community. We are very proud of our reputation as a high quality roofing company. Our family crew also work year round to provide emergency and other customer services – something that is not easy to find during any season.