Best Fence Contractors near Vancouver, BC

Fence contractors in Vancouver can help you add security, privacy, and curb appeal to your home with a new fence. A well-built fence can increase the value of your property while creating a secluded space for outdoor entertaining, relaxation, gardening or for the kids to play. Whether you are looking to build a wood fence or ornamental fence for your residential property, or are a commercial business interested in a chain link fence or vinyl fence, you will find fence builders in Vancouver that you can trust in the listings below.



Vancouver, British Columbia

Cedar – Retail, Fencing, Landscape
Vancouver, British Columbia
Our team at Premium Fence Company is committed to making the ordinary process of having a fence built an outstanding experience.
Vancouver, British Columbia

Offering a full range of custom fences, gates and railings from eye-catching, durable material, Choice Railing & Gates has a reputation for excellence in Abbotsford and across the Lower Mainland and Fraser Valley.
Vancouver, British Columbia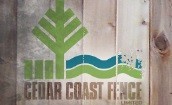 Contractor, construction,
Vancouver, British Columbia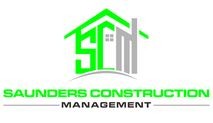 At Saunders Construction Management, we've built our livelihoods on remodeling people's homes. From the simple to the lavish, we've experienced it all and we can help you every step of the way. No job is too small or too big for our knowledgeable crews.
Categories:
Cabinet Installers
,
Cork Flooring Installer
,
Countertops
,
Fence Contractors
,
General Contractor
,
Granite, Marble, Natural Stone Countertops
,
Hardwood Floor Installer
,
Laminate Countertops
,
Laminate Flooring Installer
,
Quartz, Engineered Stone Countertops
,
Railings
,
Tile Floor Installer
,
Vinyl Tile & Luxury Vinyl Plank Installer
Vancouver, British Columbia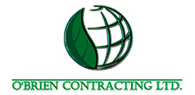 CREATING EFFICIENCY AND SUSTAINABILITY IN THE HOME!!!



VISION:

To be the #1 world leader and innovator in green, sustainable building. Creating off grid homes, communities, and potentially even cities that will help in lowering our footprint as a whole on this wonderful planet we call home. In doing so we will create a sense of PEACE!!!!!

MISSION:

We increase the efficiency and sustainability of homes. By checking all areas of your home we can see what needs to be improved on to give you the best quality and comfort possible. We think outside the box considering all options and using highly trained specialist in any given field to ensure you are living as efficiently as possible. We care about everyone's happiness and work with those willing to take the next step, whether it's for personal gain or your just ready to make a change. BUILDING A GREENER FUTURE TOGETHER!!!

CORE VALUES:

Family
Integrity
Trust
Total Respect
Cleanliness
Passion
Quality
Care
Accountability


Certified from the GVHBA