Best Metal Roofing Contractors near Winnipeg, MB

Metal Roofing Contractors in Winnipeg have the knowledge, equipment and skills to get any roofing job done correctly and safely. When you install a metal roof in Winnipeg, it might be the last roof you ever buy! The Winnipeg metal roofing system is resistant to moisture, rot and UV rays. It is virtually maintenance free and can last for 50 years or more! Gain peace of mind knowing your roof will protect your home for a lifetime and contact one of the trusted metal roofing contractors in Winnipeg listed below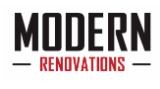 We are Experienced Installers of Soffit, Fascia, Seamless Eavestrough, Gutter Guard, Custom Cladding, Siding, Steel Stud Framing, Drywall, Roofing and Much More!
Dakota Exteriors Offers complete exterior renovation services. Siding, Roofing, Windows & Doors, Exterior Insulation, Soffit & Fascia, Eavestrough, Decks and fences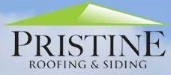 Pristine Roofing & Siding specializes in residential & commercial roofing, vinyl & cement board siding, eavestroughs, soffit & fascia, as well as cladding.
Winnipeg Metal Roofing Companies
Read Article >>> ROOFING MATERIAL COMPARISON GUIDE 2019