Best Metal Roofing Contractors near Winnipeg, MB

Metal Roofing Contractors in Winnipeg have the knowledge, equipment and skills to get any roofing job done correctly and safely. When you install a metal roof in Winnipeg, it might be the last roof you ever buy! The Winnipeg metal roofing system is resistant to moisture, rot and UV rays. It is virtually maintenance free and can last for 50 years or more! Gain peace of mind knowing your roof will protect your home for a lifetime and contact one of the trusted metal roofing contractors in Winnipeg listed below



Whether it is a leaking roof, roof repair, our team have the training and experience to find problems and provide effective solutions while saving you money and giving you a long lasting peace of mind.
At New Heights Roofing and Exteriors, we know roofs. We're experts in keeping your home safe from all of Winnipeg's extreme weather changes. From rain, to snow, to the blistering heat – we've got you covered. Your home is your most valuable investment, so we've made it our mission to protect your house from top to bottom.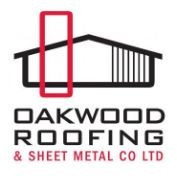 At Oakwood Roofing we believe your home is your greatest asset, trust our residential division to treat your home as if it were our own. With impeccable workmanship, quality materials and competitive pricing you know that you are in good hands at Oakwood. Our customer service is second to none and it shows, as our #1 source of business comes from referrals.
Winnipeg Metal Roofing Companies
Read Article >>> ROOFING MATERIAL COMPARISON GUIDE 2019