Best Flooring Companies near Winnipeg, MB

Winnipeg flooring companies can offer a wide range of quality flooring options for your new home's construction or home renovation. Whether you are looking for hardwood flooring, tile flooring, carpet, laminate, linoleum or vinyl flooring, you will find plenty of options when shopping for flooring in Winnipeg. Need some inspiration? The Winnipeg flooring stores listed below can offer a variety of samples, design tips and expert advice on choosing the right floors for your space and lifestyle.



Our cleaning products and practices are commonly referred to as "Organic Cleaning", "Non Toxic Cleaning", "Green Cleaning" or "Environmentally Responsible Cleaning.
Our focus is on solving our clients' flooring challenges and ensuring that the right product, at the right price and time is delivered.


We offer Carpet & Upholstery cleaning services to both residential and commercial properties. We use deep steaming methods to clean your home or business properly.

Curtis Carpets: Serving Winnipeg and the Surrounding area for over 30 years!

Winner of Consumers Choice Award for Best Flooring Store in 2008, 2009, 2010, 2012, 2013 and 2014!
Our team will work with you to determine which products will work best, based on the location, size, and use of your room. We have exactly what you are looking for.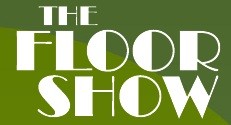 For years The Floor Show has been Winnipeg's leading flooring experts.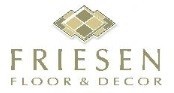 We have extensive knowledge of floor covering products and services and offer the highest level of professional installation.

We offer a revolutionary way to refinish hardwood floors. We are the no sanding solution for beautiful hardwood floors.
Studio Floors are the specialists you can trust for any flooring application including Carpet, Carpet Tile, Ceramic Tile, Rubber Flooring, Sport Flooring, Vinyl, Tile, Hardwood and Laminate.
Our goal is to meet and exceed your expectations. As experts in cleaning all types of carpeting, oriental rugs and soft furnishings, we strive to provide a fast, friendly and efficient service.

We specialize in hard to source interior/exterior home finishing products
including flooring, doors, mouldings and especially wood products.
Our family based flooring store has been providing premium flooring for Winnipeg residents and businesses for decades, and we pride ourselves in a job well-done.
We are a stocking dealer and have on hand a selection of various floor coverings. As a stocking retailer we buy discontinued colours of products, or buy in quantity to get a better deal.