Best Garage Builders near Winnipeg, MB

Garage builders in Winnipeg can build you a quality garage that will provide a secure place to park your vehicle, additional storage and will improve your home's resale value. Winnipeg garage builders will take care of all the details of your new build and some can provide complete DIY garage packages for those who want to tackle the building project themselves. Start building your garage in Winnipeg by contacting one of the accredited garage building companies below.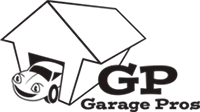 Need a Garage? Maybe you have an old one in need of an upgrade. Garage Pros can take care of your entire project from Permits to Keys.
We have been building garages in Winnipeg and rural Manitoba since 1988.
Garage Pros is a division of Mar-Bil Construction inc.